5 ways to avoid paying Lender's Mortgage Insurance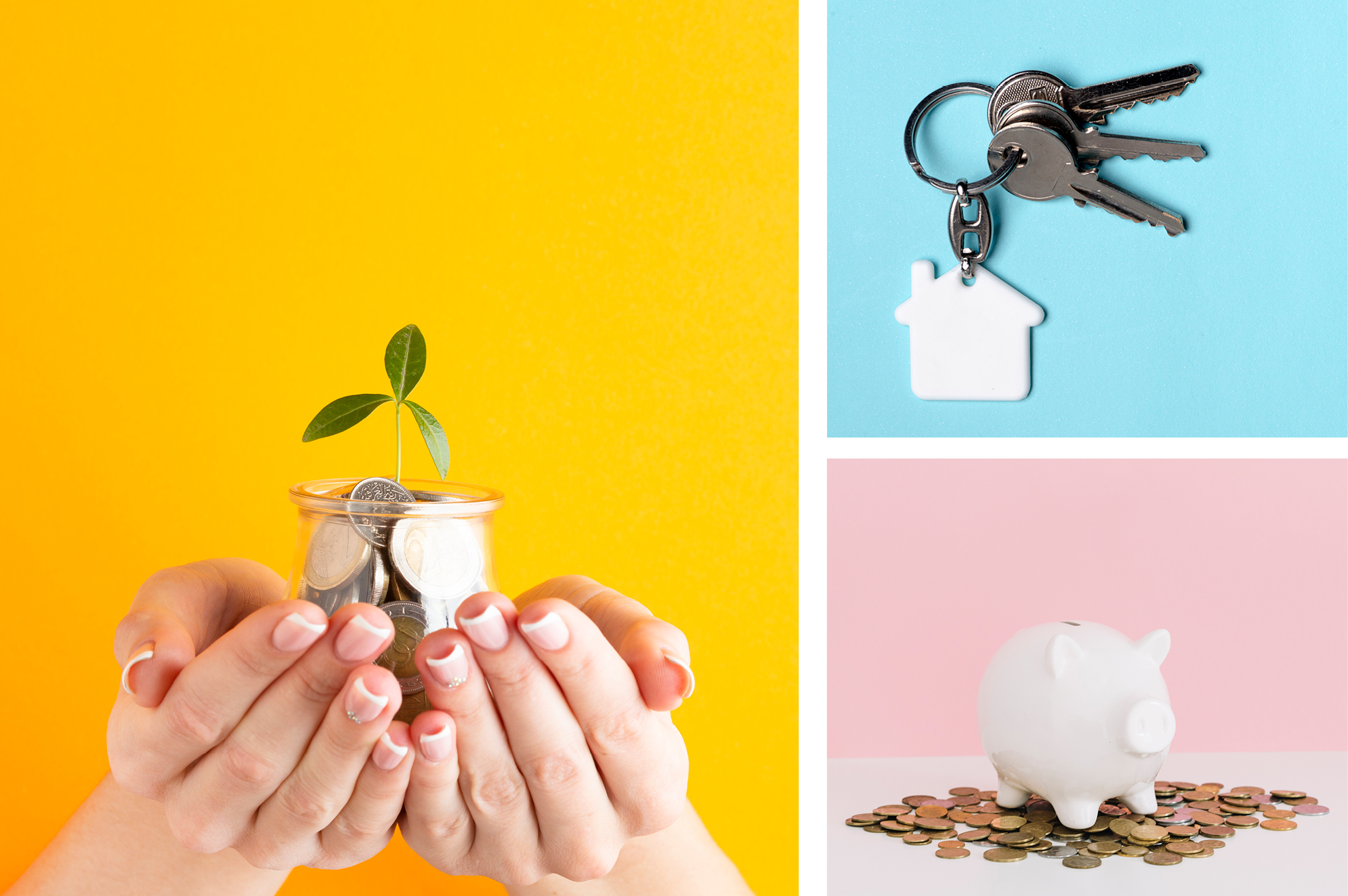 The first and most challenging step to purchasing your own home is saving money for a home deposit. Finally saving enough for a deposit is a great achievement, so it's natural to want to make the most out of it and not waste a cent! But before you can purchase your house and land package, there are many additional costs you will have to factor in. Depending on how much of a deposit you have, Lender's Mortgage Insurance (LMI) could be one of these costs.
What is Lender's Mortgage Insurance (LMI)?
Lender's Mortgage Insurance (LMI) is normally required when the value of a loan is more than 80% of a property's valuation (land and build package cost). In basic terms, a lender considers a loan to carry a higher risk if the loan-to-valuation-ratio (LVR) is above 80% and LMI is payable. It is a one-off fee added to the loan cost and can be very expensive.
The purpose of LMI is to protect lenders should the borrower fail to make loan repayments when the LVR exceeds 80%. This is because should the borrower default, the risk to the lender of not recouping their costs increases. While LMI protects lenders, it provides no protection or insurance for the borrower at all.
Fortunately, paying LMI is not always necessary, and there are ways you could avoid paying this costly premium. Here are some of our suggestions.
1. Save for a higher deposit
One of the keys to avoiding paying LMI is to apply for a loan that is 80% or less of the property's value. A higher deposit means a smaller loan amount and, therefore, a lower LVR, thereby reducing the lender's risk. Another advantage of paying a higher deposit is lower mortgage repayments.
2. Use a guarantor
If you don't have the financial capacity to meet a 20% deposit but still want to avoid paying LMI, you have the option of using a guarantor for your loan. A guarantor can be your close relative, such as a parent, sibling, or grandparent, in which they use the equity in their property to help you secure yours and keep your total loan below 80%. In some instances, having a guarantor on your loan may mean that you won't need a deposit at all.
3. Use the Government FHLDS
If a family member can't become your guarantor, the Government could act as a guarantor for your loan, thereby waiving the LMI fee. This is if you are eligible for the First Home Loan Deposit Scheme (FHLDS). In Western Australia, you must be eligible as a first home buyer for a total house and land package under $400,000 and are within the personal income limits to be able to qualify for the FHLDS. However, you will still need to meet the lender credit criteria and spots are limited.
4. Use the State Government of WA lender Keystart
Keystart, the Government of WA's lending provider, offers low-deposit home loans to Western Australians. Keystart may allow a small deposit with no genuine savings and will not charge an LMI fee. However, the criteria for eligibility are strict and fairly narrow, and the interest rate is usually higher than other lenders.
5. Considerations for some professional industry occupations
Some professional occupations are eligible through their tertiary qualifications and industry association memberships to avoid the LMI fee. These include medical professionals, lawyers, accountants, and mining industry professionals, among others. Remember, though, that lenders have different policies to waive LMI fees and these often change.
Build with confidence with Shelford
Note that all the above options still have credit criteria, limits and policies that may change at any time. They also have their respective pros and cons, as well as costs and benefits. No one best option fits all, as every individual has different situations, objectives and needs. It's best to seek expert credit advice to help you compare the best available options and help you get the best loan structure for your personal needs.
As part of Shelford Quality Homes' commitment to quality and service, we've teamed up with Total Choice Home Loans to assist you with financing your first home. Total Choice Home Loans is an award-winning WA company that specialises in new build loans and grants. Contact Total Choice Home Loans today for your questions or concerns about finance.
Shelford Quality Homes strives to provide you high-quality personalised service that not only meets your requirements but also exceeds your expectations and achieves excellence without compromise. We ensure to deliver to you the peace of mind that you can build with confidence with Shelford. Please do not hesitate to talk to one of our design and sales consultants about starting your home journey.