Alfresco Area Design Ideas for Providing Year-Round Entertainment at Home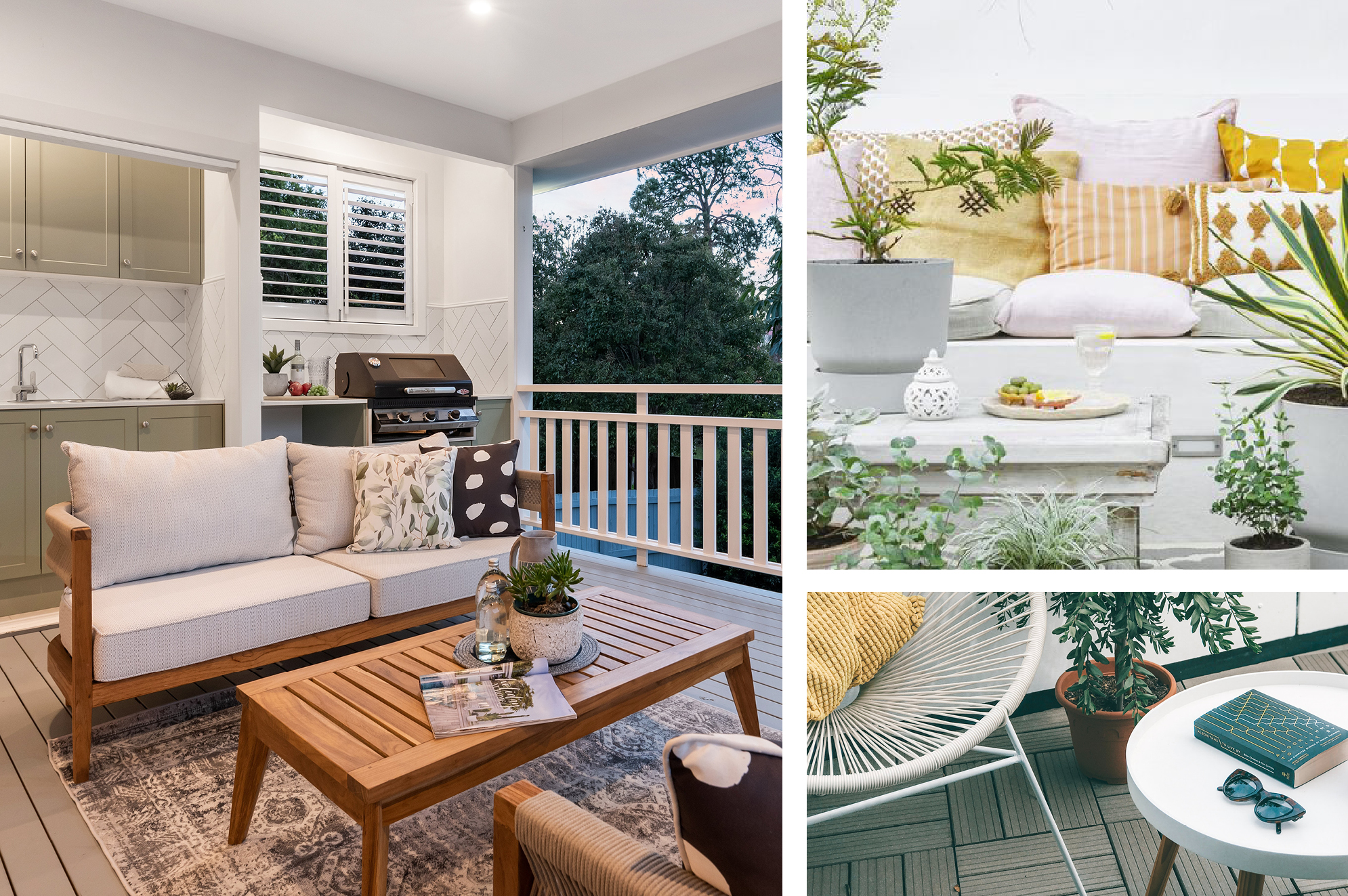 The West Australian lifestyle is known for spending quality time with family and friends in the great outdoors. But with the convenience and comfort our homes offer, we prefer to stay safe and enjoy entertainment at home. After all, everyone's dream home is a house with a good indoor-outdoor design.
A great home design brings the outside world in and extends your living space beyond the confined walls. How amazing does it feel to smell your roses, enjoy your garden, feel the fresh air breeze, watch the kids play in the backyard, and have a mess-free kitchen by having an outdoor BBQ area for your family and friends, all without having to step out of your property? It's indeed one of the most satisfying feelings ever.
All you need in your home design is an alfresco area to enjoy all these and provide entertainment to your family and friends all year round. Here are some of our great alfresco area design ideas for you to enjoy and entertain at home, whatever the season is.
1. Connect your indoor and outdoor areas with large windows and glass doors
Connect your alfresco area to your main living area indoors to get that integrated and seamless indoor-outdoor feel. Add large sliding doors, bi-fold doors, or concertina glass doors that retract fully to open the house from the outside in.
Go the extra mile by keeping the outside and inside floor heights at the same level to make it feel like your alfresco area is an extension of your indoor living area. Not only does this allow for a seamless and open layout style, but it also gives more space, and the large doors let natural light flow in.
2. Maximize your alfresco area space
What type of alfresco area do you want for your home's outdoor space? How will you lay it out? Think about if you want to entertain family and friends around an outside dining table, or do you want to gather them in a lounge area? Can you fit a table and chairs within the space? What about a BBQ space or an outdoor kitchen? Consider providing enough space between the cooking and sitting areas. Do you want appliances in your alfresco area for entertainment, including a TV or a fridge?
These days, alfresco areas are getting bigger, so you can incorporate more. However, keep in mind that you can only work with the space you have in your alfresco area design. Plan appropriately on making the most of the space and have a strategic layout of the areas you want to allocate and things you want to include.
3. Go undercover
A great alfresco area design is one that you can enjoy all year round, come rain, hail, or shine. Our advice is to have your alfresco area designed and integrated with the main house, like many of our Shelford home designs. Sometimes, however, having a home design with an undercover alfresco to the main house may be difficult because of the limited space on your block. In this case, a pergola can go a long way. You can still enjoy the outdoors while having the peace of mind that you are protected from harsh weather conditions and outdoor elements.
4. Cook up a storm
West Australians love to entertain family and friends with a great BBQ outside. What if you took your BBQ game to the next level by having both an outdoor BBQ grill and a complete outdoor kitchen set-up or a pizza oven? Your guests will love having more food options while having fun in your alfresco area. Some of them will even love helping you cook in your outdoor kitchen area.
Think about how you will use your alfresco area for entertainment. By doing this, you will know exactly what you want to include in the space, such as a sink, extra cabinetry, a bar fridge; the possibilities are endless! The tip here is that your outdoor kitchen needs to be suitable for exposure to the elements. Choose surfaces that can handle the elements and are easy to clean and maintain.
5. Light it up
Lighting will set the tone of your alfresco area. Add a generous amount of downlights all over the area to create that relaxed atmosphere. Our tip is to choose dimmable LED downlights to create a lovely ambience suitable for any occasion. Add some spotlights too, especially in the garden, to highlight the surroundings and some accent features. Hanging some string lights or lanterns is the craze these days as well, helping you to create a sparkling outdoor scene, perfect for dinner dates and a relaxed outdoor party at night.
6. Decorate your alfresco area
Decorating the alfresco area is sometimes left as an afterthought to prioritise the interior decorations. However, it's important to include the design and style of your alfresco area when planning the overall style or theme of your home. Your outdoor space can look as good as your inside, especially when you go for the harmonious inside-outside feel where everything flows smoothly and looks cohesive. Think about adding rugs, chairs, pillows, and pots of different sizes. Make sure that your outdoor furniture can withstand any weather or is movable enough so you can move things inside if the weather gets hectic.
7. Go green and get in touch with nature
Do you have a separate garden from your alfresco area? Maximize both spaces and enjoy the greenery by seamlessly linking your garden with your alfresco. Make the most of the outdoor atmosphere and enjoy the fresh air and relaxing nature set-up wherever you are within your outdoor space.
Get some pots and plants in different heights and textures to add variety and style. Potted plants are perfect to elevate your alfresco area and give it more style. Unleash that green thumb in you! Tending to plants makes a great hobby and a good conversation topic with your guests. If you're not much of a green thumb, go for low-maintenance plants such as succulents or even synthetic plants that blend in well with the real ones.
8. Enjoy your alfresco area to the fullest
Now that you've designed your alfresco area the way you envisioned it and it fits perfectly with the rest of your home, take the time to enjoy your hidden oasis! Sit back and relax. A well-designed alfresco area is a place you should love to live, entertain in, and relax in, and a place your friends and family will take comfort in as well.
Take inspiration from Shelford display homes
For more alfresco area design ideas or style inspiration for any home, visit our award-winning display homes! You're welcome to contact us any time; we'd love to help you design the perfect alfresco area for you and your family.