Everything You Need to Know About Mudrooms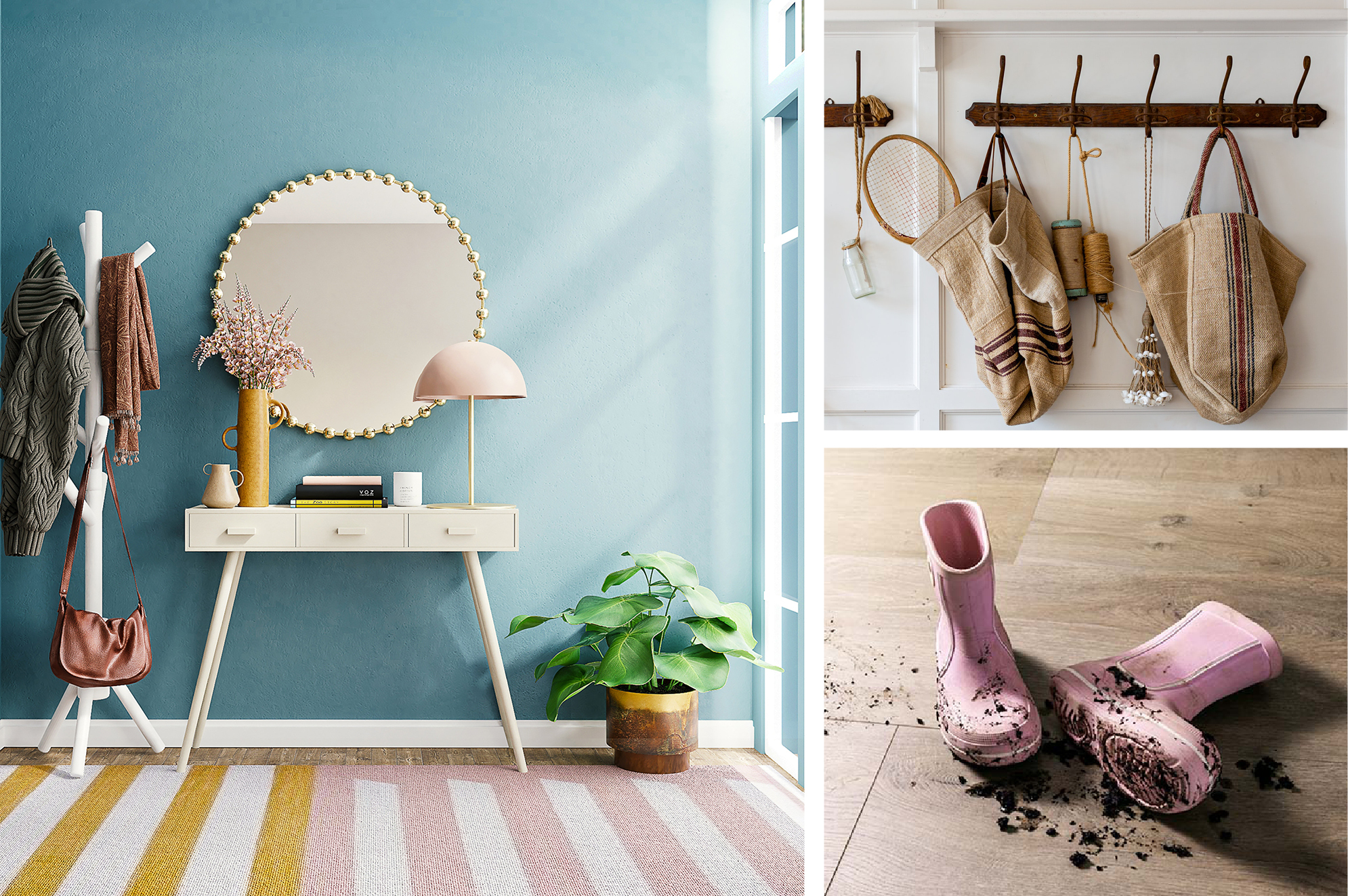 If you are very organised, love having a lot of storage space, hate mess, and need a place for everything, you would love the idea or need a mudroom in your home design.
What exactly is a mudroom, you ask? We often see it in homes overseas, typically at home entrances at the front door. A mudroom acts like a secondary entrance, an extra space where people leave their shoes, coats, and wet or dirty clothing before entering the house. In other words, it's the storage space that helps you make sure the main house is always spotless and tidy. No more muddy shoe prints from the kid's footy game or droplets of water when you come home after a rainy day.
In Western Australia, most home designs don't have a dedicated mudroom just for wet, muddy footy boots, school bags, or dog leashes and dog food, but we think, why not? It's a great idea to add to your home design to ensure the main areas of the home are always clean. After all, West Australians love the outdoors. This is the perfect solution for a mess-free home.
The mudroom is ideally allocated at the entrance of your home – off the garage, in the laundry, or a dedicated space at the front door so everyone can remove their items before entering the main house. But what else should a well-designed mudroom include?
1. Storage and seating in one space
While a mudroom is typically a small space, you may wonder if it should focus on storage or seating. Why not both? Go for a bench seating with storage to maximise the space. Every mudroom should have an area for you to sit down to take your shoes off and hide them.
A bench with built-in storage is perfect for kids coming home from a sports game. The mudroom offers them a place to sit down and rest for a bit while removing and storing away their dirty shoes. This ensures no dirt is trampled through your house and the shoes are put away and ready for the kids' next training session.
2. Be practical
A mudroom is a practical space where everything that comes in and out has its proper place. For example, where do the shoes go? You can add a storage box or basket for each family member. If you want storage space for umbrellas or soccer balls, you can add a shelf, cupboard, or drawers. For rain jackets and coats, you can install hooks on the walls or a full-length cupboard.
Creating a streamlined, well-designed mudroom prevents clutter. We suggest having built-in cabinetry with a closed closet and doors to create a streamlined, organised look.
3. Stylish and functional
While it's a practical and small storage space, a mudroom can still be stylish and functional at the same time. A practical mudroom doesn't mean it should be boring. We recommend keeping the mudroom's design consistent with your home's style. Add cushions on the bench seats. Add a splash of colour with colourful artwork on the wall or colour in the storage boxes. Don't forget your mudroom is the first place you enter and welcomes you before going inside the main house, so enjoy it!
4. Durable flooring
Since it deals with dirt and harsh elements, a mudroom should have a hard-wearing floor to withstand the dirt of every life. Consider tiles, vinyl, or floorboards. In addition to being hard-wearing, use flooring that is easy to clean up.
Design your mudroom with Shelford
Mudrooms are a great design addition to your home design, especially for busy Perth families looking to stay organised and have to deal with the mess of everyday living. Here at Shelford Quality Homes, our home designs are customisable to suit every household's needs and requirements. Speak to us today to see how we can help you design your ideal mudroom to suit your lifestyle!