Kitchen Island Bench Ideas to Inspire Your Home Design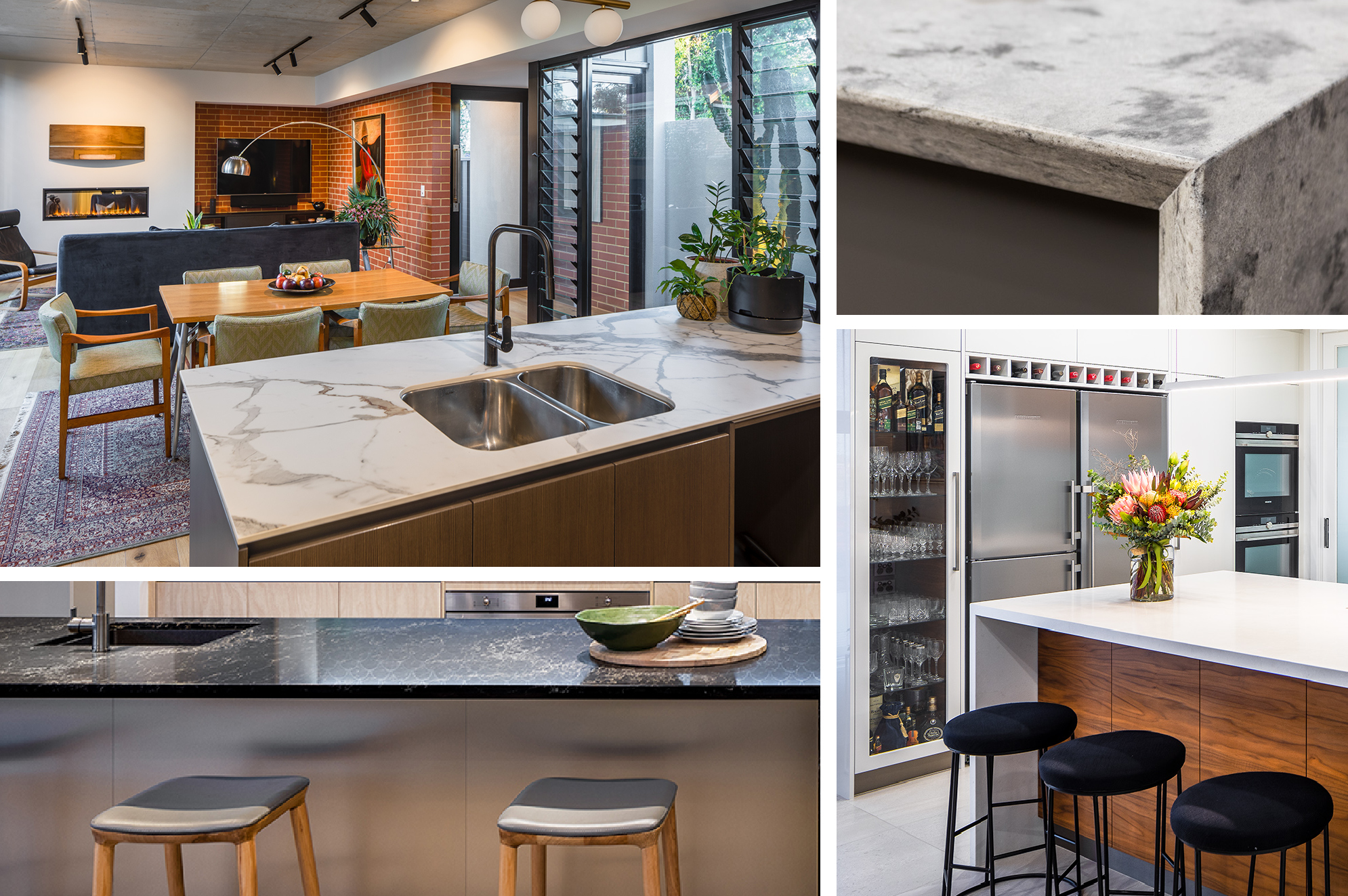 Every kitchen needs a kitchen island bench. Your kitchen could use that extra workspace and storage to keep everything organised and spacious. The island bench can be big or small, round, curved, square, or rectangle in shape. It can be where your family and friends can sit around and spend some time with you while preparing food, which is a good and productive form of entertainment in itself.
You can also have a sink plumbed into the bench or have a built-in cooking appliance. An island bench is very versatile and is only limited to how you want to use the kitchen space.
So, what makes a great kitchen island bench? Here are five island bench design ideas that will make a statement and add style to your kitchen.
1. Size matters
With limited space, the kitchen bench size does matter. How will you, your family, and your friends use the kitchen in your home? The kitchen island bench is where everyone usually congregates. When designing your home's kitchen area, make sure you have enough room to fit everyone gathering around the kitchen island bench and that you have enough room to prepare food.
Our Shelford tip: go for a wide kitchen island bench. Not only does it look good, but it is also the most ideal for preparing food, cooking, entertaining, and dining at the bench.
2. Strategic powerpoints
With everything needing electricity to power up, especially having a lot of appliances in the kitchen, you can never have enough powerpoints in the home. This is the case when it comes to designing your kitchen island bench. If you love cooking, baking, or even charging your home devices on the bench, then having powerpoints at the island bench is a must-have! This feature allows you to do so much more in your kitchen and utilise the entire area without interfering in the cooking zone of the kitchen.
3. Take a seat at your kitchen island bench
The kitchen bench sometimes serves as an extension of your entertainment area where everyone gathers around. It serves as a nice space to catch up, chit chat, and make the atmosphere lively, so preparing food wouldn't be so tedious. It is also where you can have your coffee, have a bite, or even keep an eye on your kids while they do their homework while you stir that pasta sauce! A kitchen island bench is versatile and multipurpose.
Because there is so much activity you can do on the kitchen island bench, you need the right stools to sit on. They can add to the finish of the bench and the entire kitchen space. Having somewhere to sit on encourages everyone to sit if you are busy in the kitchen and be a part of the conversation. The key to choosing the right stools is to ensure they have enough space and height.
4. You can never go wrong with additional storage
Storage is always important, especially in the kitchen! You can include doors, drawers, open feature shelves to the rear of the island bench. Not only does it complete the look of your kitchen, but it also provides extra storage space. It gets rid of the clutter and keeps your kitchen looking clean, organised, and stylish despite being always busy and the centre of activities.
5. Make a design statement
If your sink and sink mixer is on the island bench, you can make these a design feature in your kitchen by selecting a feature finish for your tapware. Matte black, gold, or bronze are some classic, stylish options. Include an under-mount sink for a more streamlined look. Did you know, in our Signature collection, you have these options as standard?
If you want your kitchen bench to be a design feature, choose a contrast stone benchtop compared to the laminate doors and drawers to make a statement. And if you're bored of the standard rectangle-shaped bench, why not go for something different like a curved island bench? Aside from getting rid of the sharp edges, curves bring visual softness into any space. A curved bench evokes a sense of calm in the space.
Design your kitchen island bench for style and function
Ultimately, your kitchen bench should add value to your kitchen in terms of both style and functionality. If you need help designing and making the most of your island bench for your home, speak to one of our design consultants today! You can also visit one of our inspiring display homes to explore our different kitchen island bench designs.