Making the Most of a Narrow Block House Design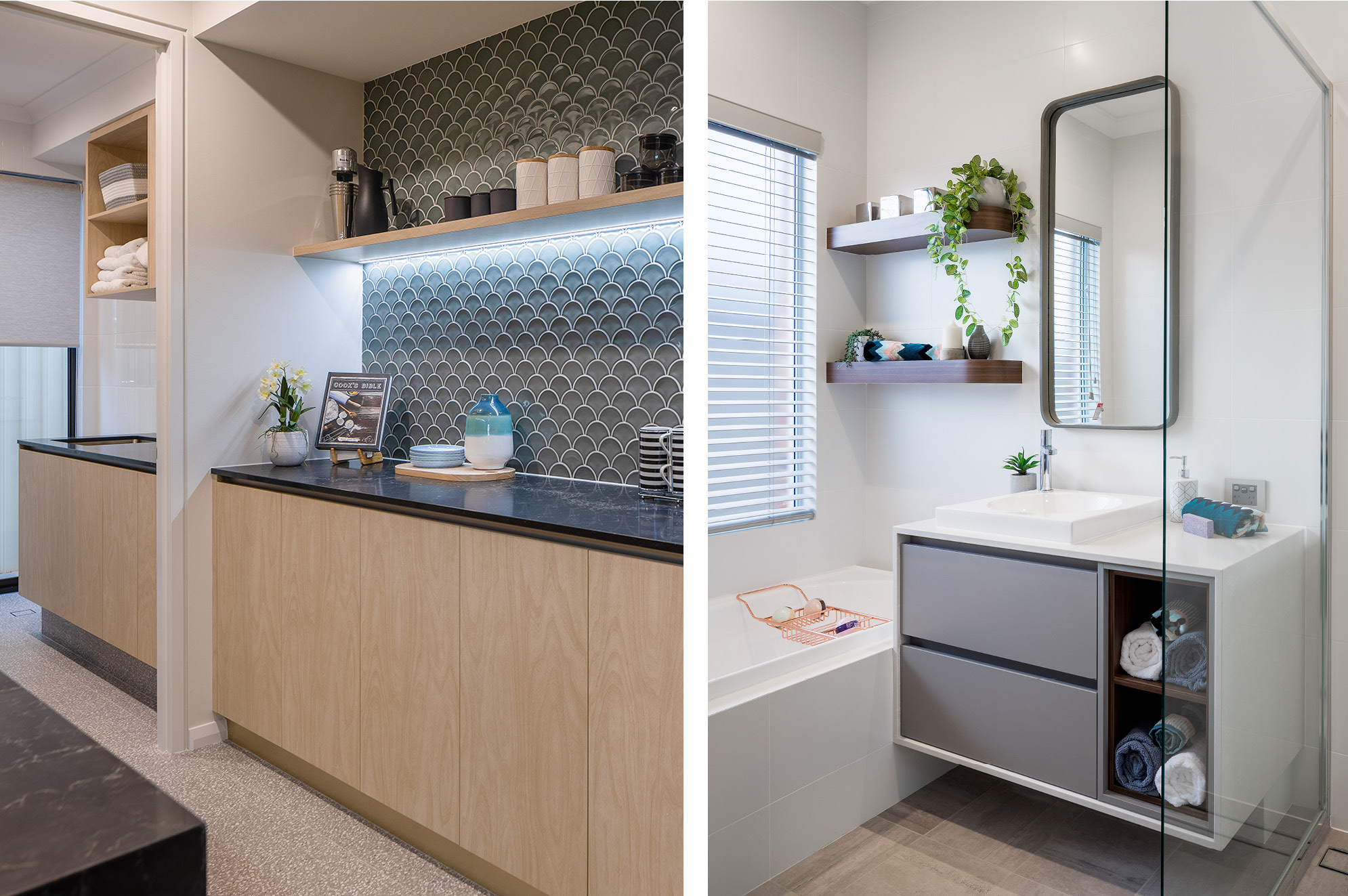 Building a narrow block house design is becoming a popular choice for many homebuyers, especially first-time homebuyers, downsizers, and smaller families.
There are various reasons why people are opting for narrow blocks. Among these include:
● Increasing land values
● Finding a small block in your dream location or a sought-after location
We asked our design team for tips and advice on making the most of a narrow block house design. Here are their recommendations, along with the things to consider when weighing your options for affordable narrow lot solutions.
Choose the right narrow block for your lifestyle
If you want to live where the action is but have a limited budget, a narrow block could be right for you. You can live close to cafes, restaurants, bars, schools, shops, public transport, and parks without buying a high-value block of land in the city.
Narrow blocks are becoming more attractive with a lower price point, so affordability plays a big part in the decision-making process. Narrow blocks also tend to be low maintenance, so it's perfect if you don't want to spend much on living costs.
A deeper block maximises the rear yard, so there is more opportunity for living space in the rear of the home. Being narrow also doesn't mean you can't have functional or stylish inclusions. With a smart design, you can have a single-level or a double-storey home with maximised living area.
We have narrow block designs starting from 7.5m wide front and rear garage access to 10m wide front and rear access and even 12m wide front and rear access. With narrower 7.5m wide front access blocks, you may be limited to only a single garage. On the other hand, with narrow 7.5m wide rear-loaded cottage lots, you can have a double garage neatly positioned on a laneway.
Create space with a functional open floorplan
Making the most of your narrow block means having a functional floorplan. It is the first step to creating as much space or maximising space to eliminate dead or wasted areas in the home. One of the best ways to maximise space in a narrow block is to incorporate open-plan interconnecting rooms and efficient spaces.
The Shelford Homes Winning Series, Ultimate Living, and Signature range include designs for 7.5m, 10m, and 12.5m wide narrow blocks. Each stylish, modern, and innovative narrow block house design in our collection maximises limited land size with light, bright, and functional spaces with all the features and inclusions that will suit various budgets and lifestyles.
One of our favourites is our 7.5m wide Artiste design, a rear-loaded floorplan with an open-plan living area, scullery, and extra storage in the double garage. We also love our 10m wide Symphony Plus design that gets creative with a side entrance to the house to maximise the real estate at the front to include a study.
Add volume with high ceilings
Our design team agrees if you choose a narrow block, a big key to creating that extra volume is to add high ceilings. High ceilings are effective in creating that illusion of having a bigger space to make the room feel lighter and uncrowded. Consider raking ceilings in the main living area or add a void in your two-storey design.
Let natural light in with more windows
There is no such thing as restrictions when it comes to narrow lot house designs, as long as you have a creative and strategic plan. Let as much natural light in as possible by planning clever placements of windows.
Floor-to-ceiling windows and skylights are perfect when you are on either side of a boundary wall. Also, consider highlight windows, glass doors, and sliding doors. Windows help create a sense of openness and bring in that beautiful natural light in the home, the seamless integration of that indoor-outdoor connection.
Choose lighter interior colours
It's always been known that dark colours can absorb natural light, so using light colours will allow natural light to reflect and make the home look and feel more open. Choose a neutral colour palette as your base, including white tones, natural timbers, woven fabrics, and even softer shades of colours like grey and green. With that said, you don't have to shy away from dark colours either. You can still use them in your accessories accent pieces to add personality to the rooms.
Clever storage solutions
Never let any corner or extra space in your home go to waste. The key to making the most of every space in narrow lot designs comes to choosing versatile furniture and clever built-in cabinetry selections, such as exposed shelving. You can also add pot drawers, integrated laundry baskets, and bin drawers for more functionality. There are many exciting and strategic storage and furniture options available to suit every home on different budgets.
Landscaping
Relevant building codes have rules around narrow blocks. There are guidelines intended to balance indoor and outdoor space. This means you will need an outdoor area to add value to your design and comply with regulations.
Our design team recommends having an outdoor area that serves as a beautiful extension of your home, further bringing together that indoor-outdoor connection. Ideas include having vertical gardens with pots and pergolas with hanging plants.
Live large in a narrow block house design
Shelford Quality Homes has a talented design team that can help you design your narrow lot home in Perth. If you'd like to know more about home designs for narrow blocks, we have designs for 7.5m, 10m, and 12.5m wide narrow blocks in our Winning, Ultimate, and Signature collections from which you can take inspiration. We can also coordinate with you to custom design your home. Talk to our team today!
For more inspiration, home design tips, and advice, sign up to our e-news to receive the latest updates directly to your inbox.