Pet-friendly Home Design Ideas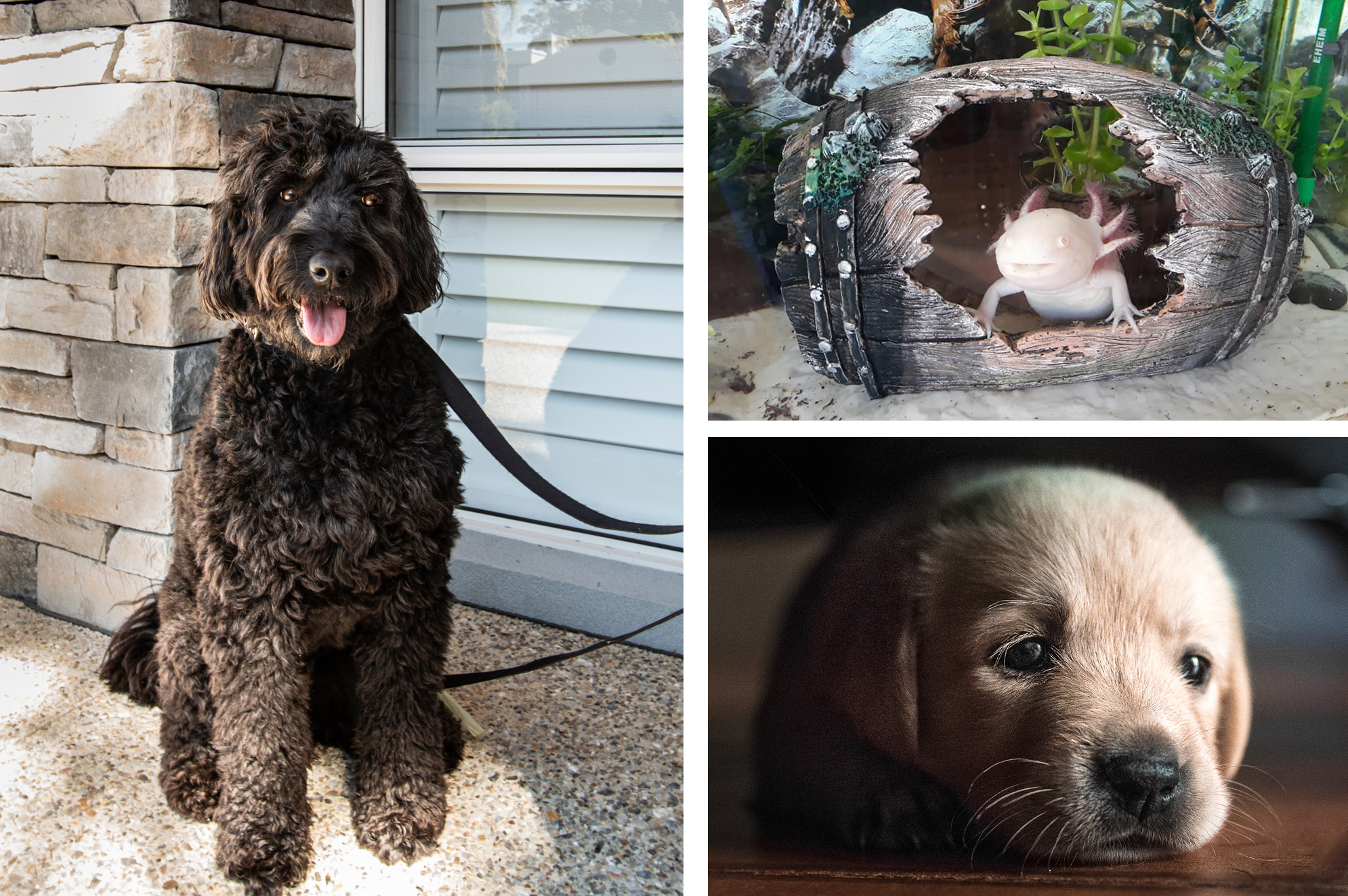 Recently, we invited our staff at Shelford to share the cutest photos of their pets to win a prize, and the response was amazing. We saw pictures of dogs, cats, birds, and even an axolotl! And the one thing all these photos had in common is that our pets bring us so much joy, and we want to make sure we provide them the best care possible.
When we have pets at home, we provide them with the essentials, such as a space for them to move around and play. But is there a thing such as a pet-friendly home design? Are people that much in love with their pets to accommodate their needs into the overall plan of their home? Absolutely!
We have found many of our clients are creating a pet-friendly home design to help them live harmoniously with their beloved pets, and at the same time, ensure their home remains comfortable, clean, and stylish. So how do we create a home design that both you and your pet will love without compromising style?
Invest in pet-proof furniture
It's good practice to train your pets to avoid places where they are not allowed, such as the couch. But aren't they too cute to reject a cuddle? If you're worried about your pets leaving a scratch or staining your couch, consider investing in one made of materials that are pet-proof.
Cotton or linen – Couches covered with cotton or linen fabrics are easy to clean. The covers are also removable most of the time, so you can just throw them in the washing machine. Microfibre cloth is also the best for pet owners as it is also easy to clean.
Genuine leather – Not only is a leather couch a stylish and sophisticated choice for furniture, but the leather will also stand the test of time with your pet's mess. Leather is easy to vacuum and clean. All you need is a damp cloth, saddle soap, and leather conditioner. And while minor scratches may still be apparent, they can create a beautiful patina or that aged-leather look. Remember: go for genuine leather and not bonded leather. The latter tends to flake and fall apart.
Give your pets their furniture and accessories
To prevent your pet from claiming a space on your bed or couch and leaving scratches and stains, why not provide them with their furniture where they can take a nap or play? Pet beds don't need to look dull or out of place. Pick a style that goes well with your interior.
For cats, buy them a scratching post or climbing tree where they can test their claws on instead of your sofa and table. Choose a colour that matches your interior and place it in a corner so they wouldn't stand out too much.
Chewing habits can also be a problem, especially among young dogs. Make sure they have their chew toys made of rubber or fabric
Opt for durable and low maintenance flooring
Pets, particularly dogs, tend to run around, so the best option for flooring is those made of hard-wearing materials. We recommend tiles and laminate flooring. For smaller dogs and cats, timber laminates are great. Not only are these options durable and stylish, but they are also easy to clean and vacuum.
If you want to add more personality to your interior, avoid using carpets or plush rugs as the stains on these are harder to clean, and fur is difficult to remove. Moreover, these can be hazardous to your pets when their claws get snagged. But if you want to have a carpet in your living room, go for wool with no loops.
Instead of carpets, we recommend pet-friendly rugs that are easier to clean. Some examples include heat-set propylene rugs and indoor/outdoor rugs—they are soft, hard wearing, non-shedding, and stain-resistant.
Dedicate a room or space just for your pet
We all know how challenging it can be to bathe our pets. In addition to having to chase them around when they don't like baths, it can also get messy with all that water shaking. Consider adding a built-in dog bath or shower in your home design! If your space is limited for a dedicated dog-friendly mudroom, you can have one in your laundry area or garage. Our favourite is an outdoor shower or external dog wash station to keep the grime out.
When planning the layout of your laundry area or garage, design it in a way that it has easy access to the outdoors. Install a doggy door, so your pets can easily go in and out.
Vacuum is a must
At the end of the day, shedding and little accidents will be inevitable, so make sure you're ready with a vacuum! Fur and feathers will be everywhere, and a pet vacuum is a good investment to have when you have pets. Unlike regular vacuums, pet vacuums have modified accessories, extra suction power, and advanced filtration systems.
Personalize your home design with Shelford
Work with our team of design experts at Shelford for a great home design unique to your lifestyle and budget. We will be more than glad to help you out. And for more great home design advice and design tips, don't forget to sign up for our newsletter to receive great information straight to your inbox!