A stylish mid century family abode...
On the Drawing Board – A contemporary mid century to take in the views.
Set on a 16 metre wide block with stunning park views to the front, this stylish double storey residence seamlessly takes in the sights and maximises indoor and outdoor living from all angles.
The Brief –  Design a home to maximise the blocks potential. To take in the stunning park view for the whole family to enjoy. With a love of indoor and outdoor living the home design needed to:
Maximise the front views with open plan living at the front
Views in every bedroom to have a harmonious hotel feel
3 Bedrooms upstairs and guest Bedroom downstairs
Activity / Theatre room and bonus to have a secluded Library room.
Pool for the kids
The Design – This stylish mid century family abode takes in the harmonious views to the front by firstly detaching the garage from the rest of the home leaving space for front family / kitchen and alfresco living. Maximising the stunning views the home also provides a centralised pool, sheltered from the elements and ticks the boxes for all minor bedrooms to have the resort feel with views directly facing the pool. With the floorplan, materials and colours working together the clients were over joyed with the design hitting the brief.
Contact us today, to find out more about customising your own stylish home.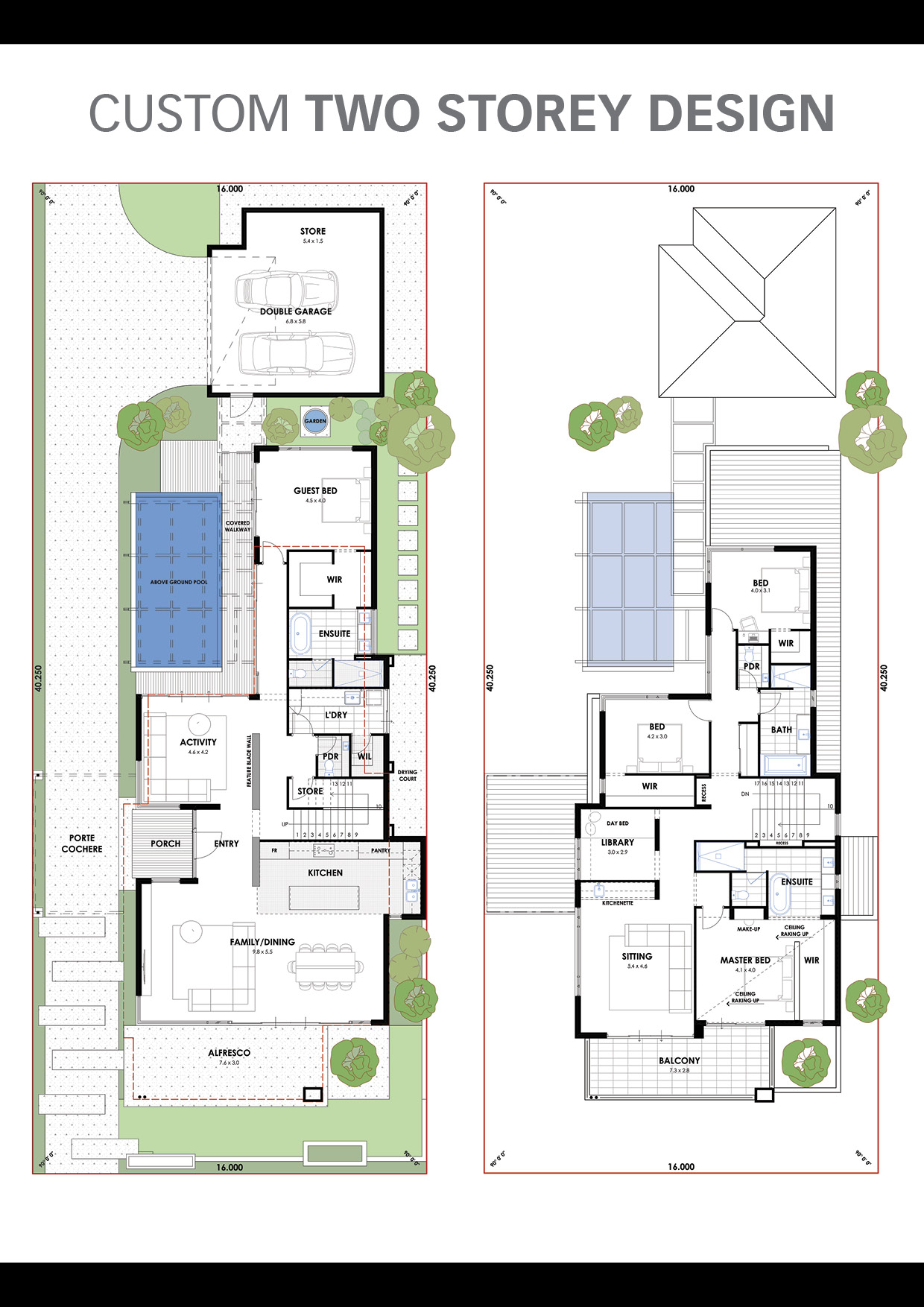 ×
Book your free 1 hour consultation
Leave your enquiry below and we will be in touch.