March Street Units Spearwood...
Spearwood Multi Unit Development
The developer had a large 3073sqm block zoned R40, and after undertaking a feasibility study the team worked to maximise accommodation possibilities to accommodate 10 (ten) double brick single residence homes sized 164m2, 171m2, 172m2, 173m2 or 181m2.
Walking distance to shops and amenities, each residence is built as individual houses with different interior selections to suit buyers, all with 3 bedroom, 2 bathrooms and double lock up garages.
Interest for the multi-unit development was seen during construction and when placed on the market all 10 homes sold quickly, earning the developer a neat profit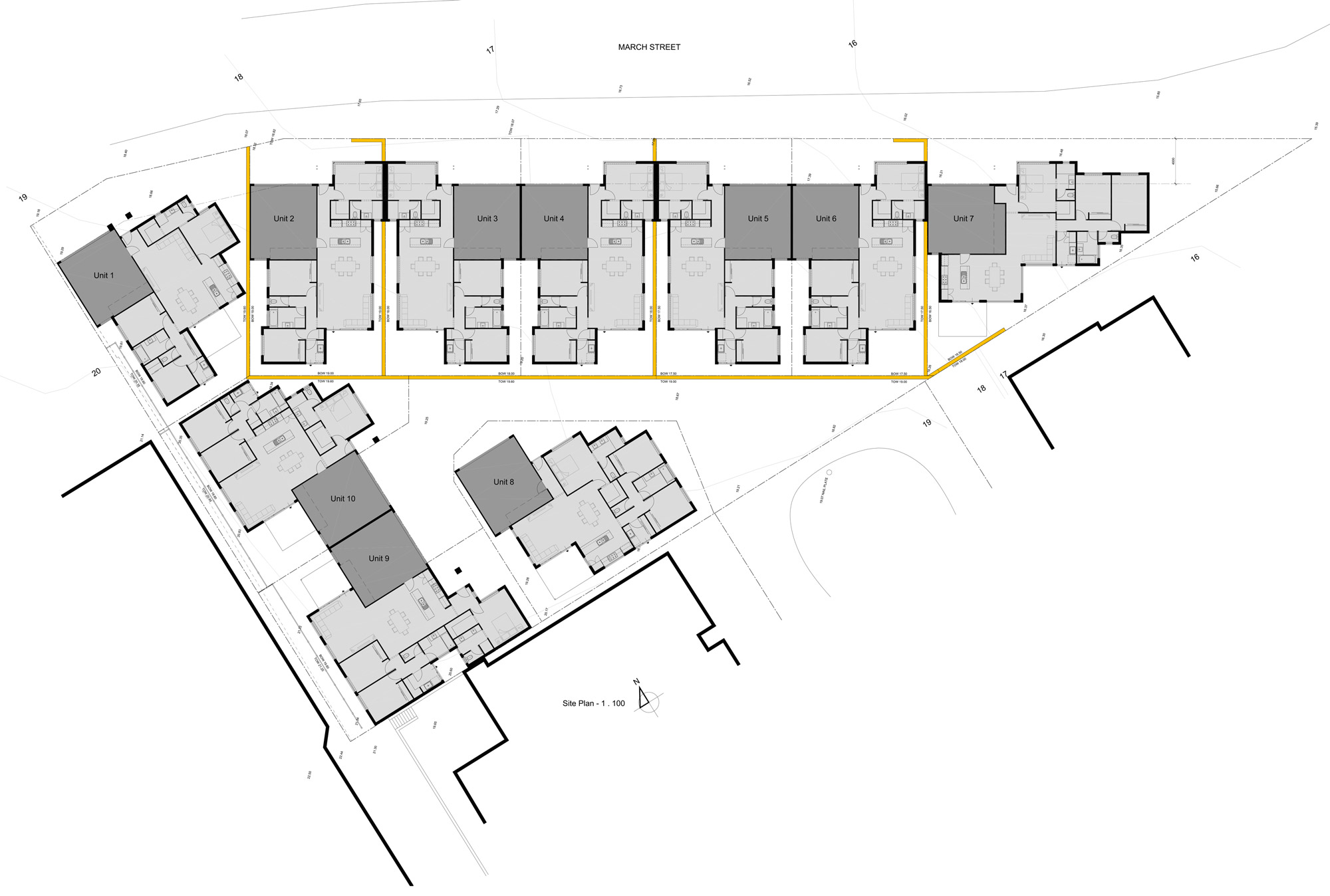 ×
Book your free 1 hour consultation
Leave your enquiry below and we will be in touch.