Renovate or move – what's the best option for you?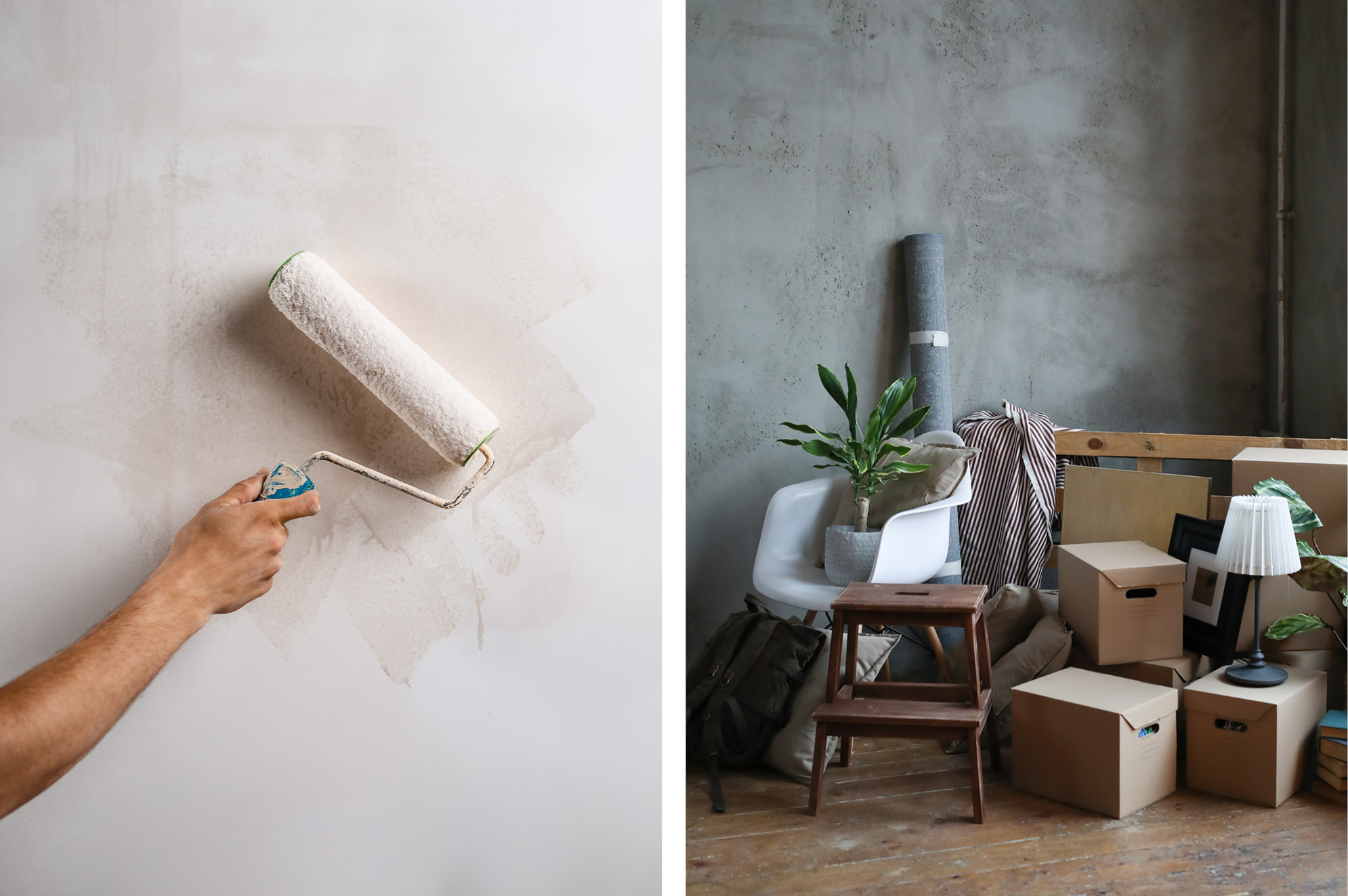 With the rising popularity of reality TV shows gracing our screens, showcasing incredible home makeovers and design inspiration, many Australians are finding themselves pondering whether to renovate their home or whether they need a fresh start with a new build.
When making decisions that involve your home – one of your biggest assets – there are many factors to take into consideration.
Location
Are there reasons why you'd like to move to another location? Or reasons that make you want to stay, especially if you don't need to relocate.
Reasons to stay put:
● You love your location
● You have too many cherished memories to part with
● Your current home has plenty of achievable potential
Reasons to relocate
● Your needs have outgrown the home
● The location isn't working in your favour
● The costs of renovating would overcapitalise your home
Budget
How much money you have and how much are you willing to spend on a renovation or a new build? Your budget plays the biggest factor in the decision-making process. Outline your budget and see if it will be more cost-effective to renovate or start over with a new build.
When deciding on how much you could spend, it's important to check out the real estate values of homes in your area beforehand. This is so you can set your budget around what's realistic for your suburb. Make sure you're not going to overcapitalise by pouring money into your dream home in an area that will never hold its value.
Scope and strategy
To what extent are you planning to renovate your home? Does it involve small superficial renovations to freshen up and modernise a space, or do you need to do a complete layout overhaul to make the home better suited to your needs?
If the foundation of your current home is structurally sound and will work well with alterations in the design, then you could go ahead with a renovation within a well-planned budget. On the other hand, if it seems that you need to turn the place upside down to achieve what you have in mind, then it might not be worth it and you might want to re-think your strategy.
Keep in mind that building an entirely new home can be much easier to maintain, with modern building technologies and materials ensuring it is more energy-efficient. A new build also comes with a construction warranty, so you can rest assured you're not going to fall short should issues arise.
Consider rebuilding
So you love your current location but renovating isn't in your best interests? You could look into rebuilding a new home in the same location.
Rebuilding is becoming increasingly popular in high-value areas that are filled with outdated houses. However, keep in mind that this option comes with the added costs of having to find alternative accommodation while the construction is ongoing. There are also the costs that come with demolition. On the upside, you'll get to save on stamp duty and time spent looking for the perfect location.
Rules and regulations
Ultimately, it comes down to the rules and regulations that the local council has in place. Some areas have strict planning laws that will bar any demolition or significant changes to a home's street appeal if it is of a particular age or holds any historical importance. So before making any plans, make sure to look up on the rules and regulations that apply to your current location or to the location where you plan to build a new home.
Once you are permitted to renovate, it's also worth thinking about the overall picture of your street and deciding if giving your home a facelift will detract from the charm and uniqueness of the area you live in. Will your home stand out in the wrong way if you give it an ultra-modern makeover, or will it bring it up to a level playing field in the real estate game?
Make smart decisions with Shelford
No matter how small or large the project, this process can be an enormous and stressful undertaking for anyone. At Shelford Quality Homes, we understand that every home is unique and every individual has different preferences, needs, and situations. Any improvement must reflect the style and age of the home while serving the lifestyle of its owners – both now and in the future. The same goes for a new build; we strive to make the process all about you and your requirements.
Shelford Homes specialises in high-quality home additions, home renovations, and house extensions across the wider Perth metropolitan area. With our home improvement solutions, you don't have to move your life to improve your life!
For some renovation and home improvement inspirations, take a look at our Renovations Gallery.