The Miami Style Home Design Comes to Perth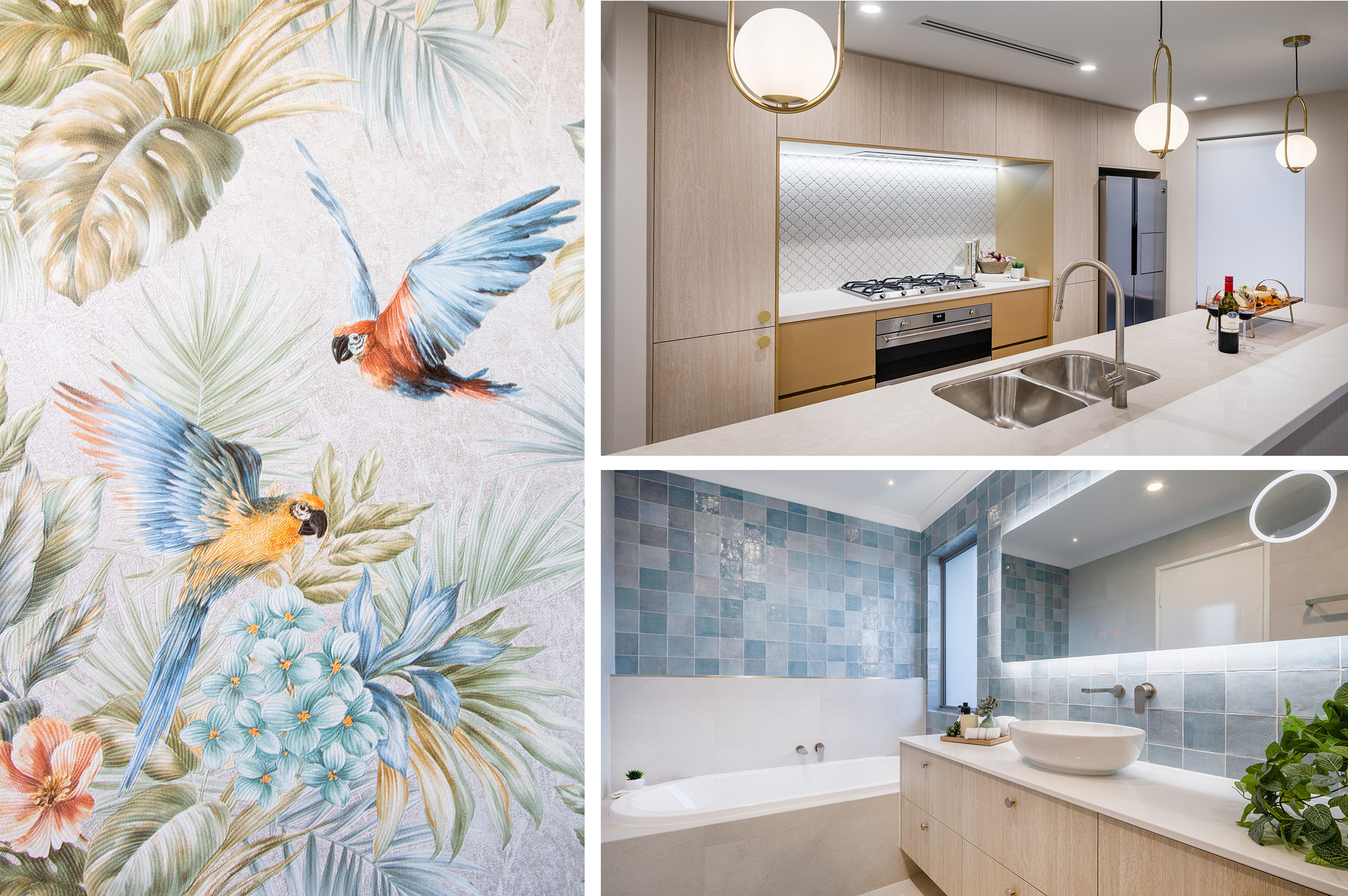 Anyone who loves that Miami lifestyle or has seen any of the Hollywood movies set on Florida's Miami Beach is undoubtedly familiar with the iconic art deco style homes mixed with glitz, glamour, palms and fun! Think Miami Vice or the Bird Cage. With a cool and sophisticated charm, what would happen if we brought this great Miami style and glamour to Perth?
Introducing The Miami Style Home Design
Introducing the Miami, the newest display home by Shelford Quality Homes, a cool retro-style home where vintage art deco architecture meets modern sophistication with a touch of glam. The Miami style is eclectic and sophisticated. It sits perfectly in our Perth suburbs, where there is a relaxed lifestyle, but our living demands a little fun and luxury. A perfect style in the perfect location indeed.
At Shelford, we love being a bit different, and the Miami-style display home does not disappoint. As soon as you park in the driveway and step inside, you will instantly feel a sense of Miami resort-style living. This is truly an entertainer's dream, with its fusion of modern art deco architecture and the Miami Beach charm and sophistication. The Miami-style display home is designed to include today's modern-day luxuries with delight and fun, perfect for luxury Perth living.
External details
The Miami style influence stands out from the street, with a curvaceous elevation that stands out among the neighbours with its spectacular curved feature wall with a beautiful blend of black tiles and white render paired with the natural elements of timber. The stunning louvered windows and wide entrance are a sign of the sophistication that lies behind it.
Internal features
The well-planned and thought-out design welcomes guests as they come through with a purpose-built mudroom-inspired hallway. The ambient hallway feature offers guests and family members a space to hang coats, seating when taking shoes off and hiding them in a clever compartment or offer the homeowner an extra area for storage.
Continuing the curved style inside, the home features curved archways including the curved entry niche with glass artwork. The glass artwork has been custom designed to add interest and invites the natural light to come through to the scullery and kitchen area.
Into the kitchen
Speaking of the kitchen, the kitchen features a stunning curved drop ceiling with an enormous curvaceous island bench. The massive, curved island bench makes a stylish design statement in the home. Not only does it increase the cabinetry storage space, but the design also provides additional working space and serves as a place for dining, sitting, and gathering. The kitchen is integrated with appliances, a pull out pantry, and a scullery area that acts as a convenient study or drop zone with a smart charging station for your mobile devices.
Designed to be unique and innovative
The Miami style design embraces a white-on-white backdrop injected with colour through soft furnishings, accessories, glamourous feature tiles, and featured tropical wallpaper for the Miami Beach feel. We adore the beautiful bright burst of colour and the eclectic feel. Every time we walk through the home, it puts a smile on our faces.
The innovative design features are also fun and adventurous. The large master bedroom has a walk-in robe and a hotel-style ensuite with twin vanity basins, a custom seating area, an oversized double shower, private W/C, and a smart LED mirror. There are three double bedrooms with well-appointed sophisticated tech-savvy bathrooms also with new smart LED mirrors with a demister, adjustable LED lighting, music capability, and a 3x magnifying mirror, perfect for applying makeup or precision grooming.
The Miami home design for eclectic and confident living
Build a home that creates impact and will last for years. See the Miami-style home design for yourself! Take a virtual tour of our Miami display home to experience how this fun, sophisticated home will suit your lifestyle!