Top 5 Reasons to make the move to the South West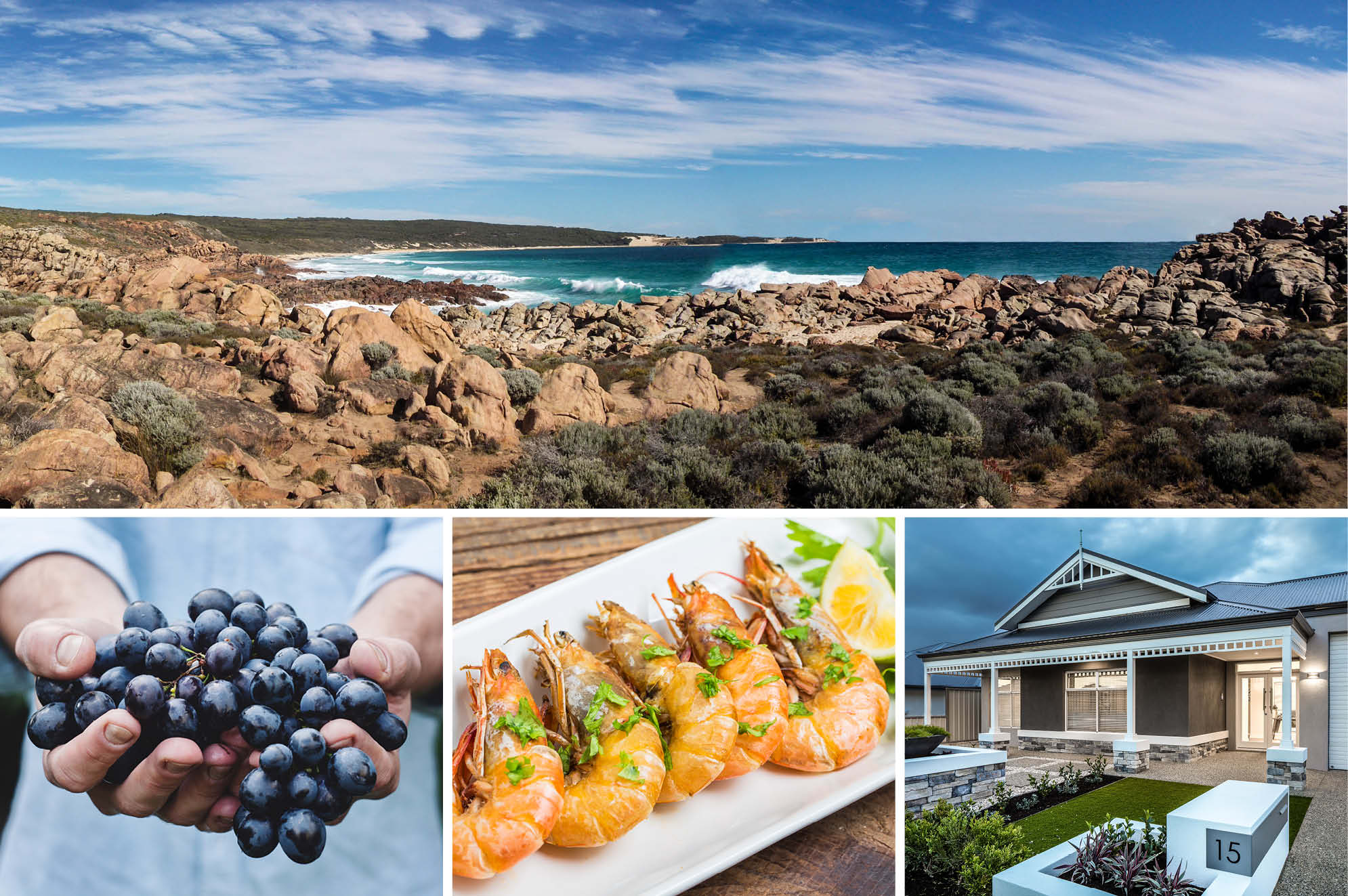 It's no surprise that the South West is the most populated region outside of Perth. It is becoming a popular place not only for its natural attractions and fantastic produce, but also for its relaxed lifestyle and space. These are among the reasons why people are choosing to swap the city for the country. And now with more people making the move, we look at five reasons why people are making the lifestyle choice to live in the South West of Perth and why we chose it as the location of our new display home – The Karlup in Australind.
1. Relaxed Lifestyle
Imagine feeling like every day is a holiday. This is exactly what it feels like when Perth locals go down South, they automatically feel refreshed and relaxed as they move away from the hustle and bustle of the daily life in the city.
Everywhere you look, you are surrounded by ever so inviting beautiful open spaces, including rolling bushland, with either the ocean or the vineyard as your backdrop. In contrast to the subdivisions, battle-axe blocks, and high-rise apartments in the city, the South West offers vast lands where you can have wide-open spaces and big backyards – the true definition of your haven.
2. Sense of community and belonging
Did you know that the residents in the South West are among the happiest people in Western Australia? Countryside life is all about family traditions and building friendships and support networks. People living down south are truly friendly and welcoming – they love working together and volunteering.
Since expanding our home builds to the South West and introducing The Karlup display home in Australind, the community has warmly welcomed us in so many ways.
3. South West Beaches
Need we say more? The beaches are arguably the best in Australia, with the stunning coastline offering great real estate with small communities. You don't have to daydream about going fishing, walking along the coastline at Geographe Bay, surfing in Yallingup or Margaret River, or swimming or canoeing in Myalup Beach, because living in the South West allows you to enjoy all these things anytime!
Our Karlup display home is located close to Koombana Bay, where you can go to the foreshore and have a glimpse of wild dolphins. The newly renovated Dolphin Discovery Centre also just opened and it's a very special place where anyone can interact with dolphins!
4. Wide-open bushlands
Nothing is more relaxing and rejuvenating than being surrounded by nature! The concept of getting back in touch with nature is increasingly popular, and the South West is abundant with beautiful greenery, rolling hills, and breathtaking views.
With endless nature activities on offer like bushwalking, mountain biking on the trails, camping, and even spotting native wildlife! Moving down south offers a new treechange and serenity people often dream about.
5. Every foodie's dream!
One of our favourite reasons to move to the South West is the gastronomic opportunities in the region! Besides the fresh produce, restaurants, wineries, breweries, local pubs, the South West is also abundant with community festivals like:
Manjimup Cherry Harmony Festival and Truffle Festival
Mount Barker Grapes and Gallops Festival
South West Craft Beer Festival
Porongurup Wine Festival
Donnybrook Apple Festival
The Margaret River Gourmet Escape
The Bunbury Farmers Market is the closest to our Karlup display home, selling locally grown fresh seasonal fruit and vegetables as well as a huge gourmet selection.
Experience South West living
We can't wait for you to have a taste of the amazing country lifestyle in the South West! Explore and discover our new South West display home, The Karlup in Australind. For more information, please visit our website or contact us! You can also stay up-to-date by subscribing to our e-news.