What is a house and land package and how does it work?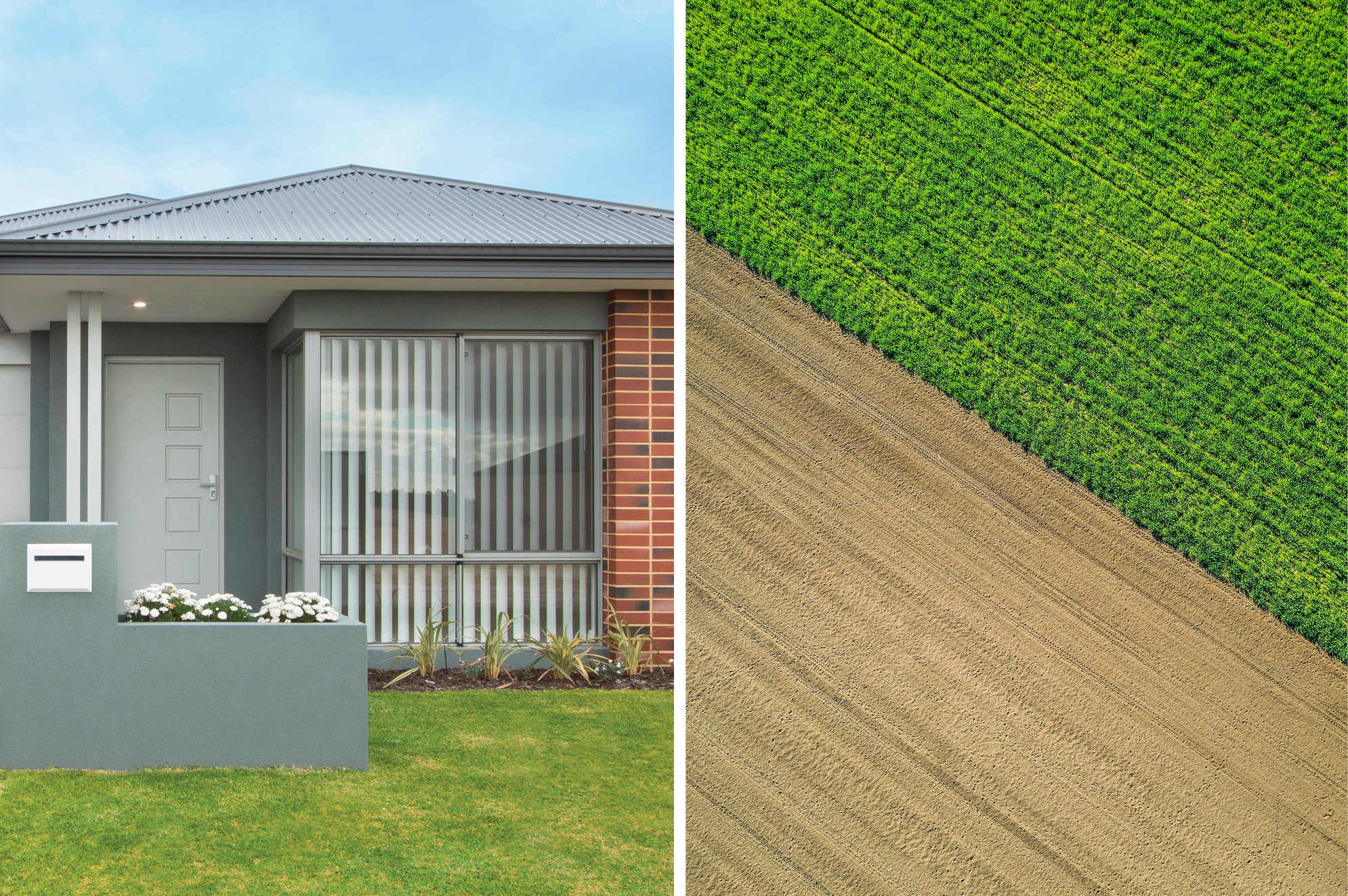 A house and land package is the term for buying a block of land and then building your home in one process.  However, you will still have two contracts – one for the land and one for the house.
This package is popular especially with first home buyers because it gives you a good reference point to see what is possible when you package everything together. However, there are still things to look out for, as more than likely, there will be hidden costs to consider.
Let's first break down the important things you need to know about a house and land package to help you make informed decisions when considering buying land and building your home.
What is the difference between choosing a house and land package and buying land and building?
Both concepts are the same where you add together the cost of the land plus the cost of the home. If you bought the land first and then build your new home, you will have two contracts – one for your mortgage on the land and a construction loan for the build of the house. The same concept applies to house and land packages where you also have the same two contracts.
It's important to take your time, research, and arm yourself with as much information as you can from reliable resources.
What costs are involved in a house and land package?
A house and land package is always advertised as a combined price, however, they are always two separate entities because you need to purchase the land from the developer or real estate agent and the home is purchased from a builder. You can shop around for both and choose the best site and the best builder to mix and match. For example, Shelford Quality Homes are flexible to work with your location of choice and design a house based on your lifestyle and your budget.
Here are the costs to consider when purchasing a house and land package:
Settlement fees (legal fees) – At Shelford Quality Homes, we try to make things easier. So if you don't have a settlement agent, we can provide you the support with recommendations.
Stamp duty – You only pay stamp duty on the value of the land and not on the home or the entire package. For first home buyers, you don't pay stamp duty for the land up to $400,000, then you get a discount over this threshold. This does change over time, so check out the most recent information about First Home Owner Grant on the Department of Finance's website.
Specific items not included in the package – These items differ between land estates (fencing, garden, etc.) and between home builders (letterboxes, clotheslines, site costs). Sit down with the builder and look at all the inclusions. It helps to have a checklist of the things you want to be included.
Utility costs – Utilities, such as gas, electricity, and phone, will generally charge a portion on the first bill.
What finances are needed? Is it a standard home loan?
The first thing any finance provider considers is if you can afford to repay your loan for the house and land package. For the application, you will need:
Your last two payslips
A recent tax return
Your savings history to support your deposit.
A standard home loan does not apply to a house and land package. Typically, a home loan is for an existing home or a completed, newly constructed home. A house and land package has two stages that are joined together after the home build.
Stage 1 – You pay for the land upfront.
Stage 2 – You pay for the house in increments as it reaches various milestones of the build.
Finally – The two stages are joined together once the house build is completed.
Paying in increments eases the financial burden and pressure if you are already paying a mortgage or renting while you're building your new home.
How to choose the right house and land package?
Some developers in Perth offer rebates and even discounts on front landscaping and fencing. When looking at an estate, always ask the developer what's included and if they can add a sweetener. When you work with Shelford Quality Homes, any builder rebates or referrals are always passed on to our clients to save you money and get you across the line, so you can spend it elsewhere like upgrades and additional features, such as a pool!
All builders and houses differ, so it is important to know what is and isn't included as part of the deal. Usually, house and land packages have a low starting price, only for you to find out that the house design doesn't meet the required guidelines or it doesn't maximise the site's potential. More often than not, certain items have also been excluded to put the total price down.
It's always good to compare builders. Don't choose your builder only on the price of the total package. If it's too good to be true, it probably is. Choose your block first – knowing your block size can help you take your time in choosing a builder and a home design you like. Ultimately, don't feel rushed with packaging everything up straight away.
What are the benefits of a house and land package with Shelford?
At Shelford Quality Homes, there are several benefits when considering a house and land package with us.
Flexibility – You can customise our house and land packages to build the home you want in your chosen location to suit your lifestyle and budget without exception.
You are our priority – From our first meeting and throughout the home building process, we work with you closely to get the best out of your house and land package.
Finance assistance – We can work with your preferred financial partner or offer you our finance resource.
Work your budget – You can easily plan your finances and choose how and where you want to spend your budget.
Value – For many years, we have built relationships across Perth and South West with developers and real estate agents to offer our clients savings and exclusivity, as well as include extra bonuses and inclusions in all our home designs, such as a home solar package, reverse cycle air-con, flooring, blinds, stonework, and the list goes on!
Affordable quality – We don't compromise quality with affordability. When you build with us, you will receive an affordable quality home built to the highest standard using our superior building materials, quality trades, and quality inspections. You also have full access to your very own supervisor, not to mention our 25-year structural guarantee.
Your home, your way
At Shelford Quality Homes, we have a range of home designs to fit multiple block shapes and sizes. We are more than just a Perth builder, we offer affordable and flexible house and land packages in Perth and the South West that suit all lifestyles and budgets.
Visit the packages available here or contact us with your ideal location and we'll discuss the package options to suit you.