Bringing the Hamptons style home to Perth – Evolving the Hamptons look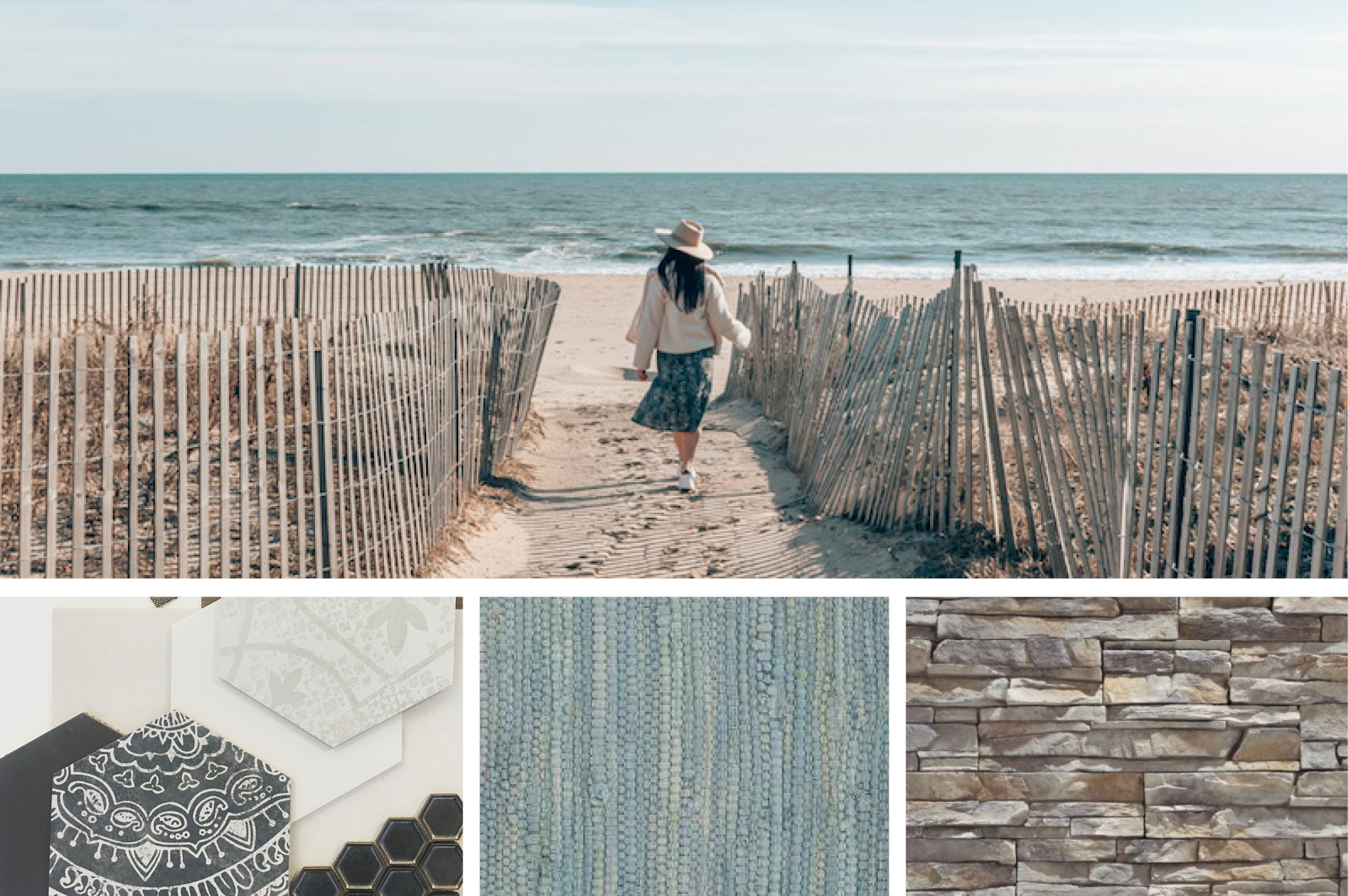 Have you always dreamed of a Hamptons style for your home, or perhaps want to update your Hamptons-inspired interior?
Like many interior styles, the Hamptons style is evolving from the traditional style to a modern style, which is exciting to see. The evolution is not an entirely dramatic change, but more of a sophisticated alternative when you're considering styling and designing your new Hamptons-inspired home.
The modern take on the Hamptons style is looking at it from a different perspective. Here are some design inspirations to shake up the traditional Hamptons design and give an updated style to your home.
Shaking up the typical white and blue Hamptons colour palette
Inspired by coastal living, the Hamptons style and colour palette are typically white and blue. These tones are still present in the evolved, modern version, but are not as obvious and are combined with other colours, including chocolate brown tones, pops of warm gold, and even black.
The new Hamptons style breathes new life and strikes a balance between feminine and masculine hues. The updated colour palette exudes a calming, modern vibe and is less contrasting from very crisp whites against bold blues of the older, more traditional version.
Bringing in black, gold, brown, and other shades of colour refreshes the traditional Hamptons style and gives your home a new contemporary vibe.
Here are some colour palette suggestions for a modern Hamptons-inspired interior:
Refresh your colour palette and look at grey, white, and muddy blue with black accents.
Consider grey and oatmeal tones on your walls, kitchen, and bathroom benches.
Adding dark flooring, such as a deep chocolate brown timber, is your foundation in the living areas.
Adding more textures for balance
Featuring loads of textures is not new to the Hamptons style – the goal is to evoke a sense of relaxation and comfort. With the updated style, this concept is expanded further, adding gold and brass with soft, comfortable furnishings, as well as wood and marble contrasts.
You can add wood paneling on the walls and ceilings. Grass cloth wallpaper is also a great feature. The main concept for the new Hamptons style is to achieve a balance between light and dark, hard and soft, and smooth and rough, thus, making the whole house feel inviting.
Some texture ideas:
Keep cabinetry and handles traditional and go with white traditional Hamptons style cabinetry and profile doors. You can make it interesting with black or brass cabinetry handles.
Inject gold and brass through pendants in the kitchen or accessories.
Go for a large deep sink in the kitchen, but modernise it with black tapware.
Use matt black tapware and fixtures in the bathrooms.
Add sheer curtains in the bedrooms for a more relaxed, romantic feel.
The Hamptons style is all about geometric patterns
If you want to achieve a masculine relaxed vibe, geometric patterns do the job well. You can do this in multiple ways – the flooring in the main living areas, the choice of tiles on the walls and the floor bathroom, even the furnishings, such as headboards, cushions, or rugs. The geometric theme would look great if consistent in the entire home; however, be careful not to overdo it, like adding too many geometric shapes in the same area as it will look too overwhelming.
When you go for strong geometric patterns, we recommend having areas with block colours or softer prints like florals or art deco pieces. The point of the evolved Hamptons style is to shake things up and try experimenting, so these are just suggestions. Have fun and see what patterns work best.
These style suggestions will complement your geometric patterns:
Add an upholstered headboard for your bed, plus large bedside tables.
For furniture, look at beige or grey couches, as well as studded armchairs.
Add a rug with a strong pattern to serve as the focal point of the room.
Our Hampton Inspired Design – The Lodge, A modern Hamptons style with a twist
To get an idea of what a modern Hamptons floor plan looks like, we have a Hamptons-inspired design – The Lodge.
Here at Shelford Quality Homes, we take pride in doing things differently. The Lodge design is not your typical single-storey Hamptons floor plan. The main living area is centrally positioned and will stop people in their tracks as they enter, as they are being welcomed by high vaulted raking ceilings with ceiling windows over the open-plan living and dining areas. The modern Hamptons feel makes an impact through its charming and sophisticated vibe that draws people in.
The sophistication of the traditional Hamptons style is not lost on the modern version, with our design team cleverly adapting it to the modern, casual Australian way of living. All our designs are also focused on the synergy of style and function, and so The Lodge has an ideal layout that's cleverly arranged to maximise space for casual entertainment, including the central living area designed to encourage family bonding. The Lodge also features a home theater that's integrated with the outdoor entertainment area, which offers a good TV vantage point from the main living area to the alfresco area – now that's a modern Hamptons design!
View the Lodge design through our virtual video today!
See our Hamptons-inspired design, The Lodge and experience the sophisticated yet modern vibe for yourself! The Lodge design has its very own walk through video here.  For more information about this great design or to customise your own Hamptons style home contact us today!