The Brooklyn Terrace
Ultimate Living Series
6M Two Storey
Suits Two Storey Block
The Brooklyn Terrace – 6m wide Terrace House Design
The Brooklyn Terrace is part of the Ultimate Living Series range, a collection of home designs presenting exceptional value while bringing together all the Shelford Quality Homes elements you love. Stylish and modern, the Brooklyn Terrace, a 6m wide terrace house design is a narrow lot design, fashioned for a modern lock up and leave lifestyle. Perfect for people looking for a modern retreat or people thinking of downsizing into something more convenient.
Custom-designed to completely transform even the smallest of sites, the Brooklyn Terrace boasts big ideas and space solutions, with the minor bedrooms downstairs and a surprisingly spacious upstairs couple retreat with and extra relaxed Sitting area, the Brooklyn Terrace ticks all the boxes.
Feature packed and comfortable in design, the Brooklyn Terrace standard inclusions second to none – like 31c high ceilings, floor coverings, blinds, air con and solar. With a modern elevation, double lock-up garage and contemporary layout, the Brooklyn Terrace delivers great value for money whether you're looking to nest – or invest!
Features of the Brooklyn Terrace – a 6m wide two storey home design by Shelford Quality Homes
Fully Ducted Reverse Cycle Air Conditioning
5.92kw Solar Package
Floor Covering and Blinds
Home Security Package
20mm Caesarstone Kitchen Bench Tops
31c High Ceilings to Living Areas
900mm Stainless Steel Cooking Appliances
Soft Closing Doors
Choice of Designer Tapware
LED Lighting Package
Full Height Vinyl or Mirrored Sliding Robes
28c High Ceilings to Alfresco and Garage
Acrylic Render to The Front Elevation
Plus Much More!
Plus more!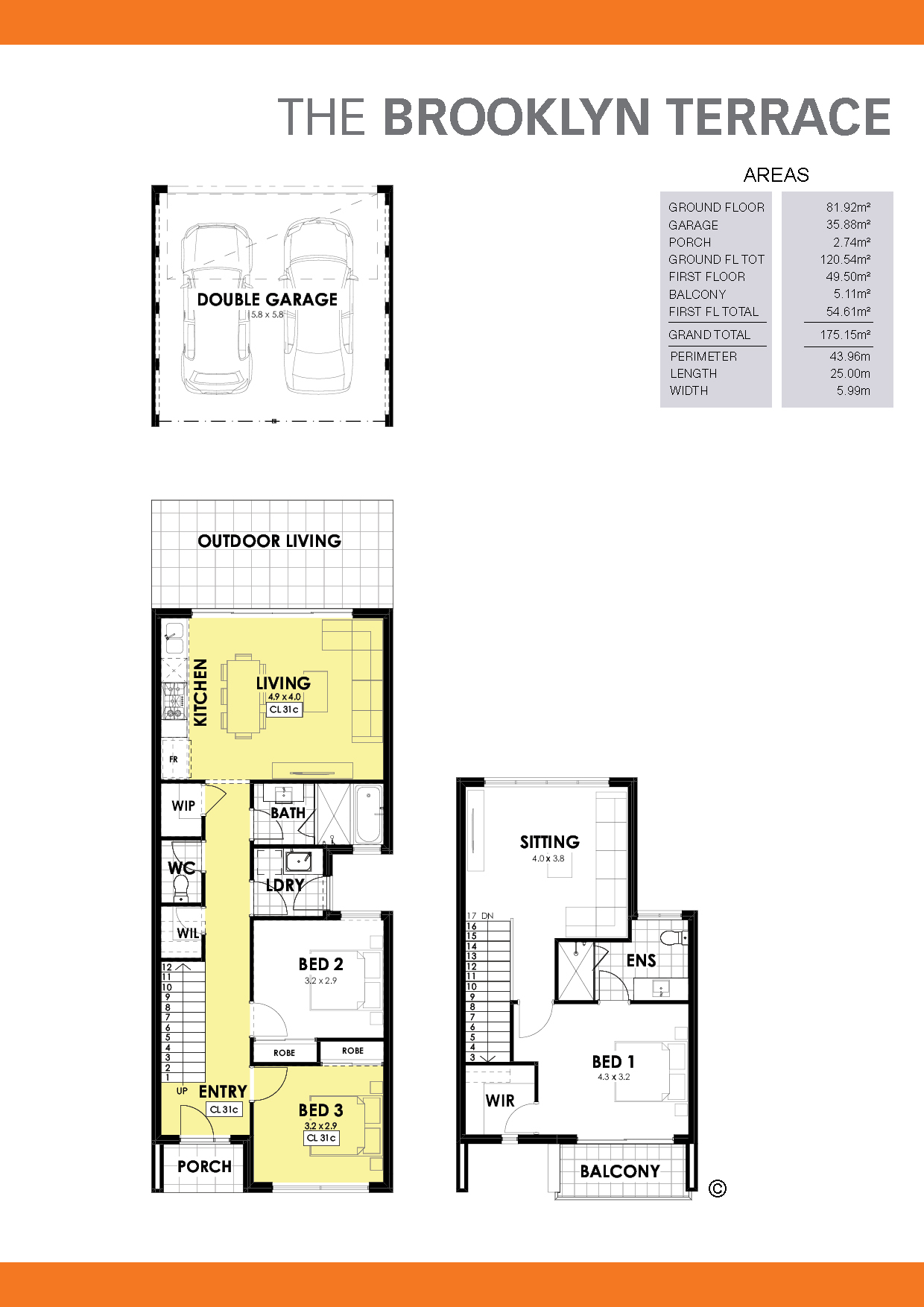 ×
Book your free 1 hour consultation
Leave your enquiry below and we will be in touch.