6 Tips for Designing Your Theatre Room for Any Budget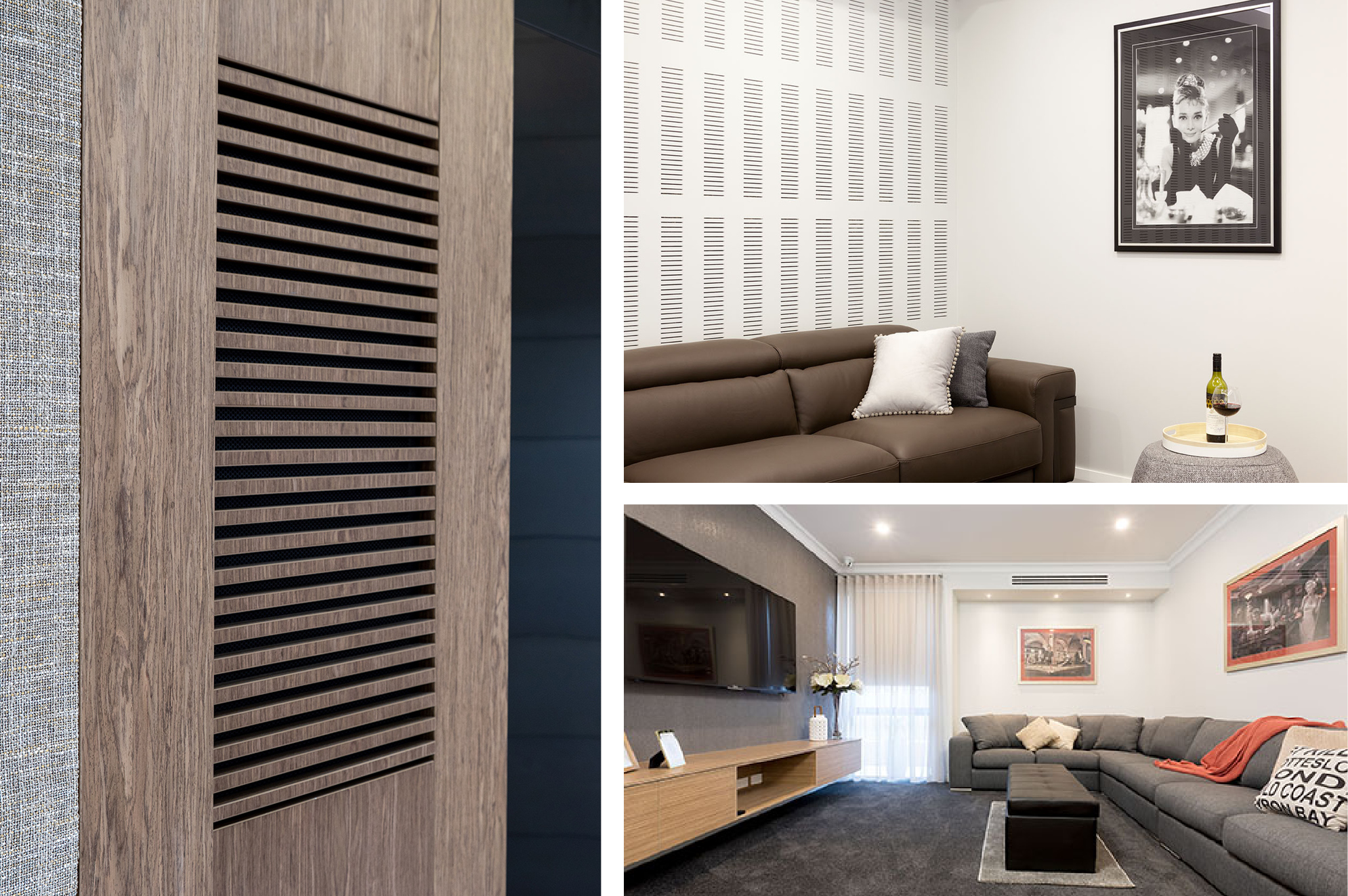 Adding a theatre room in your home design has now become a necessity because of the added value it brings. It is also a great addition to any home as an extra living space. Your family members wouldn't have to fight over the TV, and it's the perfect space to watch a movie, the football, and a place for the kids to gather with friends.
With an optimal design, a home theatre room can be a flexible room to suit the needs of every family member. It is that extra zone that is becoming sought after, and it's ultimately a great space for families to unwind together.
We've listed down six tips for designing your theatre room for any budget to make sure you make the most out of it.
1. Understand your theatre room space
As with any room layout, there is no one-size-fits-all when designing a home theatre room. It varies depending on different factors, including your lifestyle, your needs, and preferences. There are also other considerations when it comes to available space and the overall design and layout of your home.
First, you need to know how much space you can allocate for your home theatre room and the specific dimensions. This will make it easier to choose the best seating options as well as the sound and lighting systems, which are essential to your enjoyable entertainment experience.
The larger the space you can allocate for your home theatre room, the better. Imagine having a fully immersive viewing experience on a wide projector screen. Ideally, a home theatre room should be rectangular, with dimensions of about 6m long by 4.5m wide, and with high ceilings (more on that later). However, many family rooms are typically only around 3m2, which still works. It's just a matter of maximising the space you have.
2. Set the mood with a high ceiling
Even the little extra details you add to your home theatre room design can make a lot of difference. Consider having a high ceiling in the room, even a small, recessed ceiling. Complement this with strategic lighting to add extra personality to the theatre room. We love when a recessed ceiling in a theatre room features hidden LED strip lighting. This adds a dramatic touch to the space. Strip lighting is a popular choice for recessed ceilings, and they also come in cool colours that help set the mood in the room!
3. Create the perfect light balance
When planning for the lighting in your home theatre room, it's not only about the electric lighting plan but also natural lighting. For the best viewing experience, there should only be subtle lighting to create a theatre ambience. Having bright light can interfere with your screen viewing experience from the glare.
To create the perfect light balance, design the theatre room with a highlight window. You can also limit the light coming through the window with light-blocking curtains and shades. Another way is to install a lighting system with dimmers you can control. This way, you are free to adjust the level of light to your preference and purpose. You can make it as subtle as you want or bright enough to fully illuminate the room for other activities, such as playing board games or pool and cleaning.
4. Figure out your theatre room set-up
When you have a great theatre room set up entertaining your family and friends becomes a breeze. To ensure the set-up works for your space, figure out your theatre room layout, including furniture. By making sure that the room size, screen size, and seating arrangement go together when planning. Ask yourself the following:
● What's the size of the room?
● What screen size will be ideal for the space provided?
● Comfort is the key when it comes to theatre room seating, so what type of seating furniture are you looking for—recliners or three-seaters? How about the style?
● How far back from the screen should the seats be?
● Do you want to add a TV unit to hide the gaming console? Will the room have a coffee table and footstools?
5. Choose your home theatre system properly
The main star of your home theatre room is the theatre system. Choose the right home theatre system not only because it fits the space available but also because it's the perfect one that matches your expectations for a superior home-viewing experience in terms of sight and sound.
There are many home theatre systems available for any budget, so you can be sure to find the perfect one for your space. The rule of thumb in choosing a projector or large-screen TV is the bigger, the better. There are pros and cons between these two options, so make sure to weigh the comparisons and take your time in choosing.
6. Ensure optimum sound quality
Your home-viewing experience in your theatre room wouldn't be complete without the best sound system and soundproofing. With these, you can get the feel of being in a real cinema while in the comfort of your own home.
When choosing surround-sound speakers, they should match the size of the room. An ideal set-up would be having two large speakers on either side of the screen and two more speakers in the ceiling. A soundbar is also a good alternative if you're on a budget.
When it comes to soundproofing, look into installing absorbent acoustic panels and mass-loaded vinyl. Soundproofing your theatre room is not only to achieve optimum sound quality in the room but also to prevent the sound from leaking. You want to enjoy an immersive theatre experience without having to worry about the volume being too loud and disturbing anyone outside.
Work with design experts to make the most of your home design
Personalise your space by adding extra features to add style and ensure comfort. Some great investments for your home theatre can include climate control or temperature control systems and a snack bar, as well as aesthetic additions like movie posters.
Need more ideas? Our team of design experts at Shelford Quality Homes will be more than glad to help you out. You may visit one of our display homes in Perth for more theatre room inspiration, or contact us for your next design and build project.