Building a Rural Home: What You Need to Know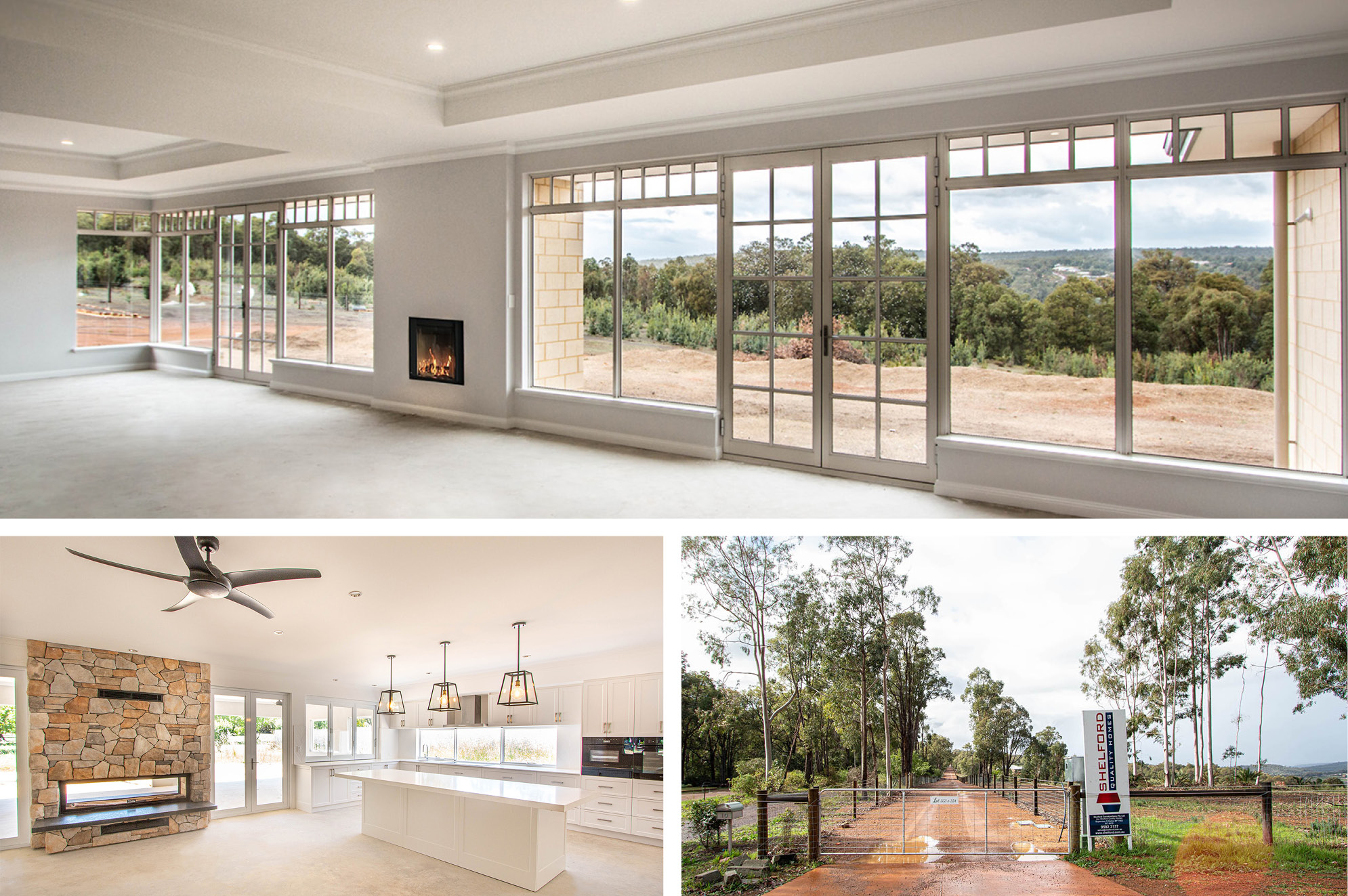 More and more families are yearning for wide, open spaces. Thus, making the lifestyle change and getting closer to nature now seems more doable. A rural home is a perfect choice for families looking to make this shift in lifestyle and scenery.
A rural home offers both extra space and privacy. Finding a beautiful rural block and building a house that embraces the uniquely Western Australian landscape provides a quality of life that many people find hard to resist. On the other hand, it is also important to understand life in a rural setting.
There can be unexpected costs when building a house on rural land. Knowing what living in a rural property entails gives you an idea of what these costs may look like and what to look out for.
Building Envelope
Buying a stunning acreage doesn't mean you can do whatever you want with it, such as chopping down all the trees and building your home wherever you like. As with any other area, there are building rules and regulations that you need to follow. Depending on the location of your rural block and the council that governs it, you must consider the building envelope of where you can build your home on your property.
A building envelope outlines where your home is allowed to be built. It includes the maximum area of the building footprint, including pools, sheds, and rainwater tanks, outside of which development is not permitted.
A building envelope specifically applies to rural residential lots to protect native vegetation, minimise the impact of development on waterways, retain the natural contours of the site, manage bushfires, and protect the visual amenity and rural character of the land. You may appeal to have a building envelope varied, but not without the written approval of your local authority.
Bushfire Attack Levels (BAL)
Our State Government has identified the areas that are prone to bushfires. Since the early 1990s, all new homes constructed in these areas must comply with enhanced building standards under the Australian Building Code.
If your property is within 100 metres of more than one hectare of bushland, it must be independently assessed to determine the BAL before applying for your building permit. The BAL measures the property's potential exposure to ember attack, radiant heat, and direct flame contact in the event of a bushfire.
There are six levels of exposure to bushfire attack, which ranges from Low to Flame Zone. These form the basis for establishing the building requirements to protect the building and the people inside it.
These additional requirements can add extra costs to construction, but they are established for a good reason, which is to protect and save lives in the event of a bushfire.
Site Work
Unfortunately, to get clients to sign, some rural building companies fail to allow for reasonable preliminary costs in the base house prices they advertise. They do this to appear more competitive in today's marketplace, but it makes it more difficult for clients to compare different services. It often results in shocking hidden costs getting discovered only after signing the contract.
Site works are one such situation where builders could provide an estimate only of the preliminary costs involved. However, at Shelford Quality Homes, our Signature Specifications already include the cost of obtaining an Engineer's Site Inspection Report and Feature Contour Survey. This allows us to identify what we're dealing with and for us to be able to provide you with more accurate quotes.
An Engineer's Site Inspection Report provides detailed information on the condition of your soil. It allows for accurate consideration to be given to footing details and sand pad requirements. Together with a site plan noting any setbacks, the building envelope, any cut and fill and sand pad (where required), retaining, and septic disposal, the report allows us to more accurately establish the true cost of building on your chosen block of land.
Another important thing to remember when comparing rural building company prices: if one is a lot cheaper than another, it generally means there is a disparity in allowances. This could mean that a builder has not included a contingency or has included a lesser quality material than another builder.
Earthworks
Earthworks will generally be the first sign of life on your building site. Our Earthworks Contractor will clear your block of any unwanted trees, rocks, and debris before levelling and compacting the sand pad by scraping (removing the very top layer of dirt) or excavating (cutting and filling your block to achieve the desired level). This process prepares your block for building as detailed in your site plan.
Earthworks also include other site-specific costs, such as providing access to a difficult block, building retaining walls to help to hold the earth in place when building on a sloped surface, and in some circumstances, any necessary footing requirements determined by external engineering.
Utilities or Services on the Property
Unlike a house built in the suburbs, a rural home can incur additional charges because not all services that you might expect are connected or can easily be connected. These include water, gas, telephone, and electricity.
Check whether the services you need can be accessed or constructed in your preferred location. Remember to check the distance from the service to your new home. Depending on the distance, running power lines from the main supply to your home can come with added expenses.
The basics:
● Water: Septic tanks or Aerobic Treatment Units (ATU) for Wastewater, bore for water supply, storage tanks and pressure pumps, and additional water mains
● Gas: Gas bottles
● Telephone/NBN
● Electricity services
Approvals and Certification Fees
At Shelford Quality Homes, we guarantee to include all the general fees for a building permit in the contract price of your new home. We value transparency, so if there are any additional permits or costs associated with the project build, such as verge permits or planning approvals, we make sure to add them in separately.
Check if your new home requires additional permits or fees. A rule of thumb – if your building plans comply with the DAP entirely, then a Planning Application is not generally required. Otherwise, a Planning Application will need to be lodged with the relevant authority.
Consult with Rural Home Building Experts
One of the best ways to understand what is involved with building your rural home, or any type of property in general, is to ask and learn as much as possible. The more you know and understand, the better you can make smart decisions.
Shelford Quality Homes has been building rural homes since 1991. In this time, we have gained a wealth of knowledge, and we will be glad to share it with you to assist you in your building journey.
For more inspiration, design tips, and advice, sign up to our e-news or contact our team today.