Hands Up for Raked Ceilings!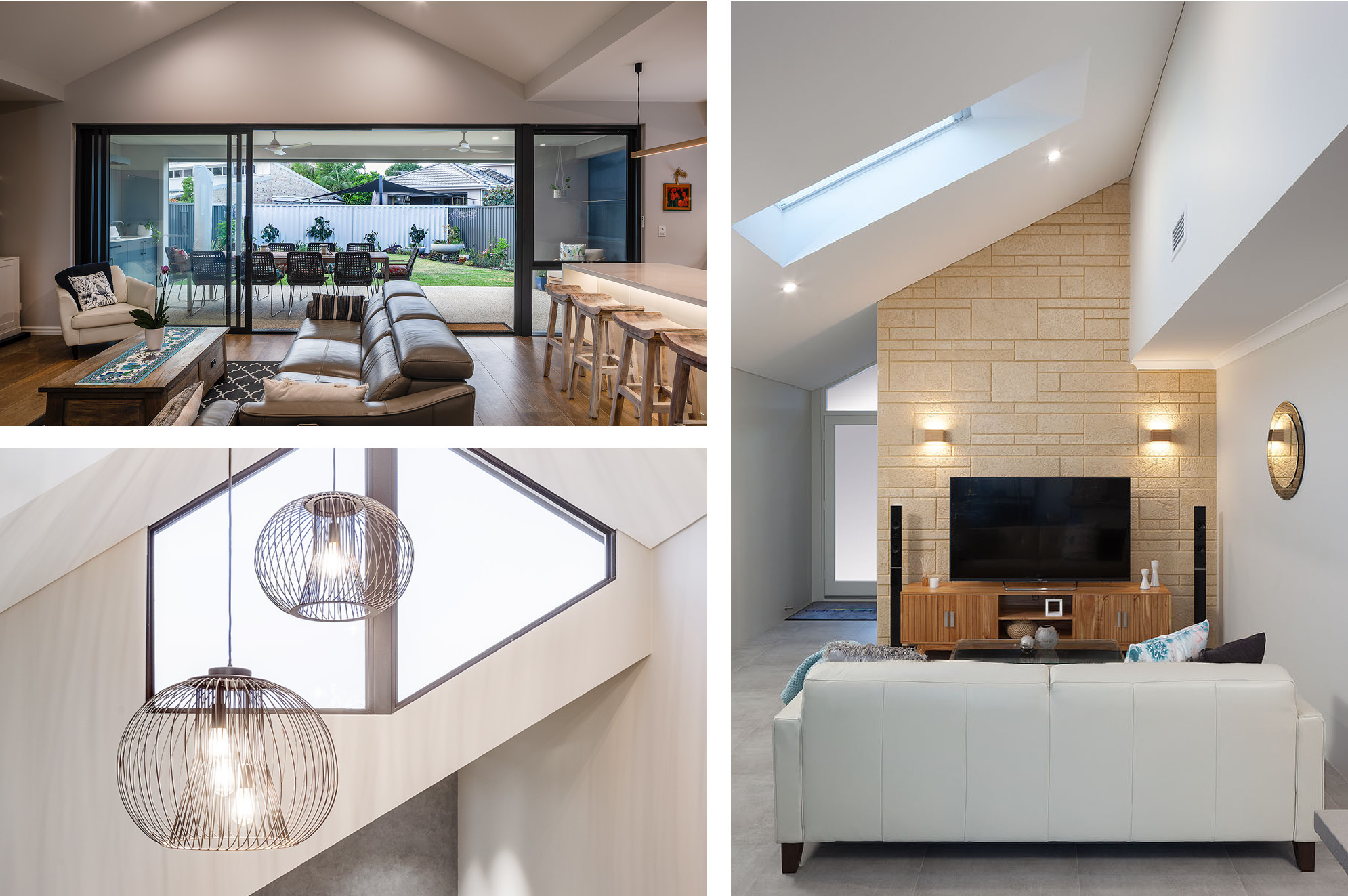 Soaring ceilings are all the rave and a great addition when designing your new home. Have you heard about raked ceilings? A raked ceiling is an inclined ceiling that provides extra height and interest to a room. It creates a light and airy space and gives the illusion of a bigger room. But not only that, a raking ceiling can make you feel good as well!
Here at Shelford Quality Homes, we love designing a home with raked ceilings, especially in the main living area where family and friends gather. Designing a house with a raked ceiling gives the following advantages.
Making your home feel light and airy
Imagine walking into your new home with raking ceilings. There is the immediate sense of space, impact, light, and air. It can make way for plenty of windows to let that extra light shine through. By adding windows above the raked ceilings, such as VELUX Skylights, your home will capture natural light for that airy feel. If a home faces north, this can be even more amazing. Warm in the winter, cool in the summer – the perfect room to be.
Providing extra height and interest
Raking ceilings are interesting, and it adds that extra design flair in your home that you have always been looking for. A raked ceiling is a great design feature that creates elegance, interest, luxury, and that extra height that makes the room look a lot more open and bigger.
Providing wellness benefits
Raked ceilings not only look good and add benefits to your home, but they can help you feel good as well. According to science, high ceilings like a raked ceiling can stimulate the brain and encourage creative thinking. Higher ceilings are better for health, improve brain connectivity, and help you feel more beautiful all around.
Cooler in the summer
As they make the room look more open and spacious, it makes sense that raking ceilings make cooling your home in the summer easier. When paired with openable VELUX windows, they give hot air somewhere to go and create an escape route for rising hot air. It also makes your home more energy-efficient.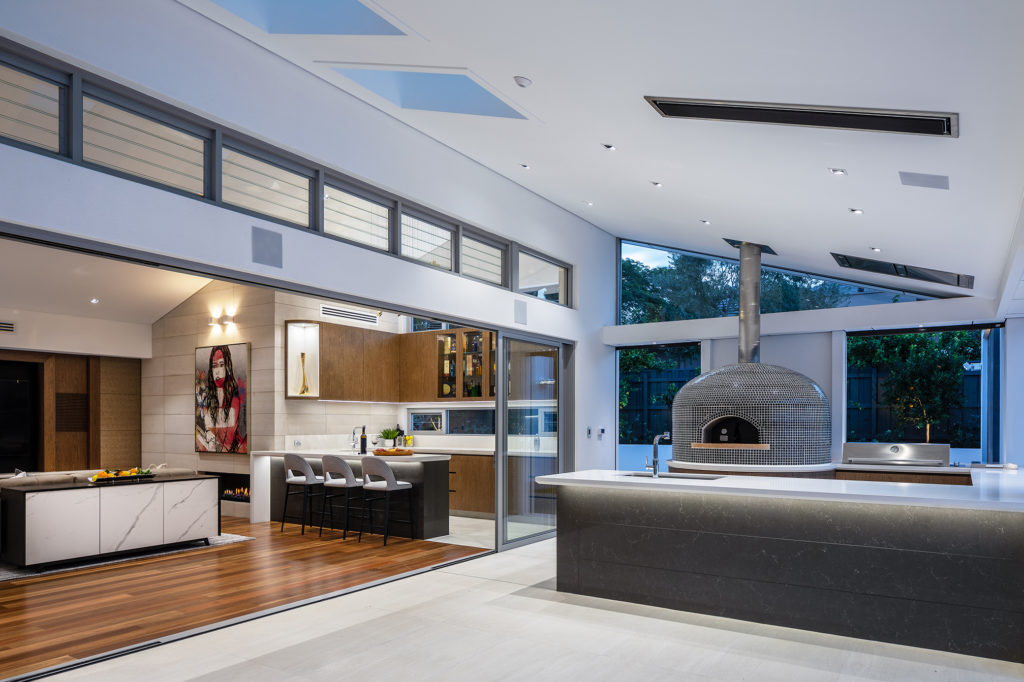 Adding to the resale value of a home
Since raked ceilings are trendy and add design flair to a home, they give that extra wow factor that adds to the home's resale value. They can even make a small space appear bigger, especially when staged with the right furniture in all the right places.
Stylish interior addition
Raking ceilings are a fantastic design addition to any interior style, going well together with any type of architecture and interior design. Add that oversized pendant to create impact and depth to any space and fill the room with statement furniture pieces without making the room look too cluttered because of the height in the room.
Fill your new home with natural light and open spaces
See for yourself the impact raking ceilings will make on your dream home. Experience raking ceilings the Shelford way by visiting our display homes.
Contact us today to book your appointment or visit our website for a virtual tour.
For more inspiration, design tips, and advice, sign up to our e-news to receive the latest from us direct to your inbox.