How to Style Your Modern Farmhouse Design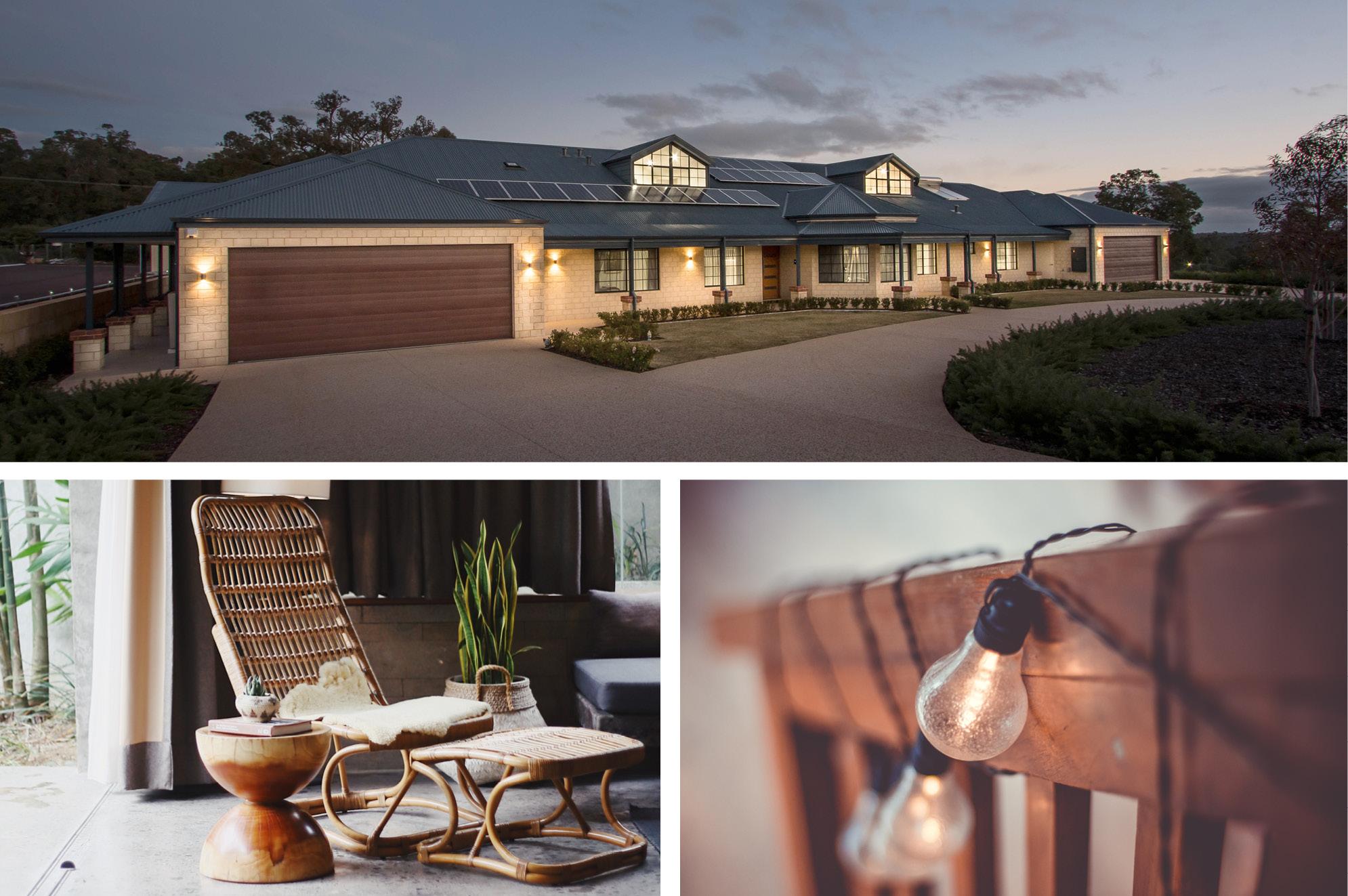 Who would have thought that country living within the convenience of the city is possible? Moving away from the traditional and boring, the modern farmhouse design is a relaxed style that brings together an inviting modern charm and character and finds a balance between simplicity and comfort. This year is all about getting back in touch with nature and this style could be just the home design that will make it possible.
In this article, the Shelford Quality Homes interior design team shares their insights on how your home can have a modern farmhouse style.
Open space with functionality at the forefront
The modern farmhouse style starts with open space – wide, open feel, larger rooms, and expansive outdoor living. Start with planning your ideal space and flow of the rooms and how they work together. Each room should flow from one room to the next harmoniously, capturing the outdoors in, whilst incorporating understated modern luxuries.
Think about how you're going to furnish each room – the arrangement, storage, and even the lighting options. Map out the rooms with these in mind and everything else will come together, with each room being functional and having a place that fits within the style.
Furniture and décor
The modern farmhouse style is warm and inviting. It combines simplicity with beauty and casual contemporary living. Furniture should be comfortable that your family and guests will want to sit down and sink into the couch and just relax. The décor can be eclectic and have a great mix of old and new, unique finds, and natural elements to keep things interesting and exude a rustic feel.
Calm and natural colours
The colour scheme that works well for the modern farmhouse design should evoke a sense of calmness and bring the home back to nature. Choose warm or cool neutrals and add an element of natural wood tones and a mix of decorative pieces. Bright whites work well to highlight statement pieces like skirting boards, while shades of gray, brown, and tan can be used as accent colours.
Textures
Textures add personality to any home, but all the more for a modern farmhouse style. Textures in this styles dictate the overall look and feel, making a neutral coloured backdrop look more interesting. Bring the outdoors in by using a variety of textures and layers to give your house a sense of warmth, such as a mix of natural fabrics like linen, cotton, and wool. Add mixed metals in your light fixtures, doorknobs, and railings. Finish the look and feel by using organic materials like natural wood and some architectural details like stone and concrete for that modern rustic feel.
Lighting
The modern farmhouse theme also applies to light fixtures. Dramatic fixtures like oversized pendant lights are a great addition to highlight your farmhouse design, bringing that wow factor to any area of the house that you want to shine. Many farmhouse styles are large in design and a great pendant light will complete the look.
Going back to nature
The modern farmhouse style should emphasise indoor and outdoor greenery, and they shine even more with great big windows, highlight windows, and sliding doors, staying true to the open space principle. The outdoor green landscape coming into the home warms up the space. We also suggest a large outdoor alfresco off the main living area and doors that open to the back landscape, with everything coming together so harmoniously.
For more interior home design trends and ideas, view our stunning display home gallery or see our rural range for design ideas. With more display homes set to open in 2020, stay up to date by subscribing to our e-news and following us on social media.