Looking Back at the Shelford Group in 2019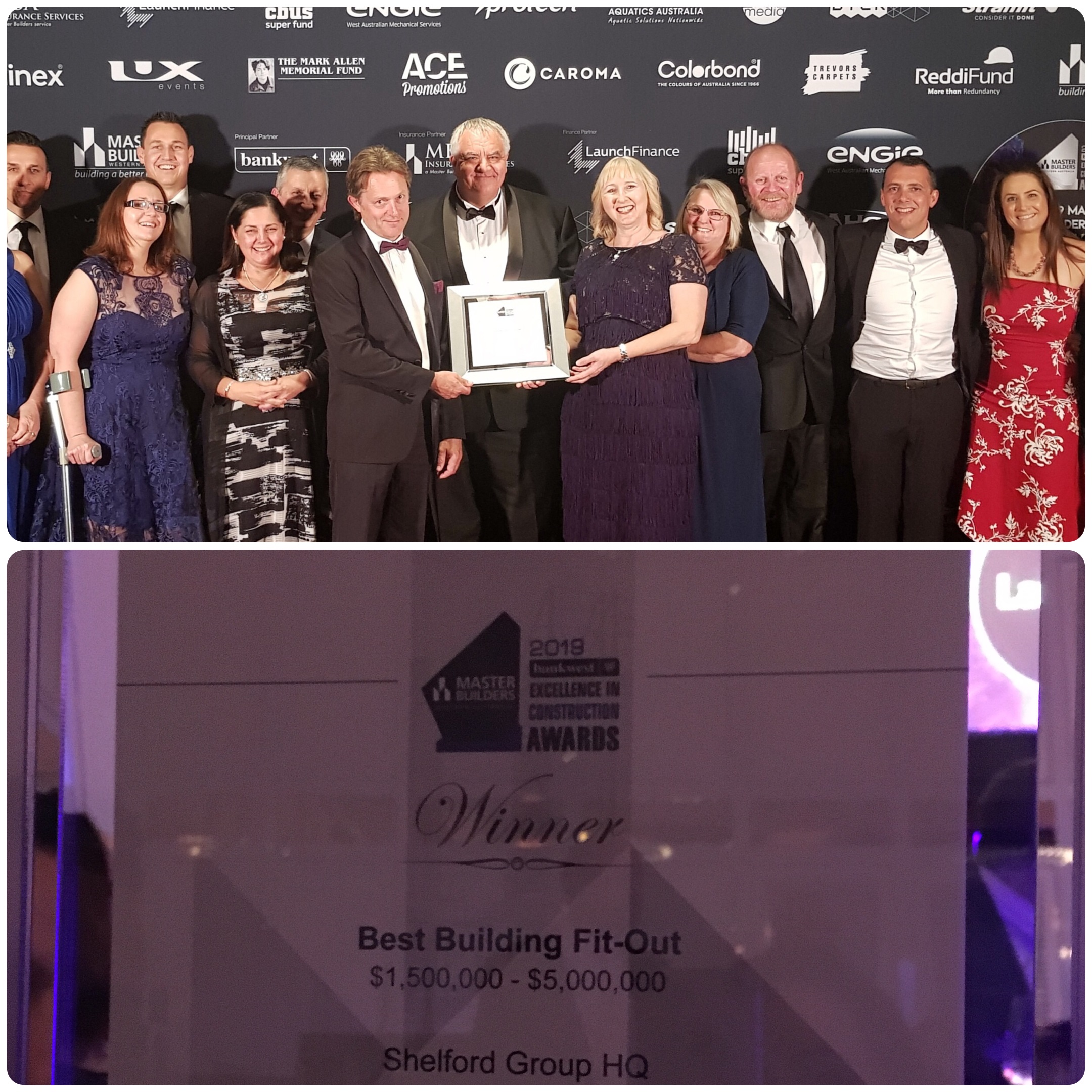 What a year it has been for the Shelford Group! Can you believe another year (and another decade!) has passed so quickly? With 2019 soon to end, we look back on the great achievements of the year for the residential and commercial teams of the Shelford Group.
Our design solution for living large on a small block – The Lake House at Peet's Lakelands Estate
2019 kicked off with the opening of The Lake House display home at Lakelands Estate and presents a valuable housing opportunity for first home buyers, investors or those looking to downsize. With the trend of shrinking block sizes and suburb re-zoning, this new display home is specifically designed to maximise the limited space, without feeling cramped or restricted. The compact and clever design features all the necessities of modern living, plus a few luxuries, including three bedrooms, two bathrooms, an alfresco dining area, a cinema room, and a spacious open-plan kitchen, living, and dining space.
The Lake House is where modern style and function meet, without compromise and is a must see.
Our first-ever South West Display Home – The Karlup at Australind
We are excited to be welcomed in Australind with the opening of our Karlup display home. This expansion for the Shelford team has meant more investment and job opportunities for the South West community, which has started with our local site supervisor and sales consultant from the Bunbury area.
The Karlup in Chameleon Drive is designed to offer families a stylish and efficient space to grow. It catches your attention from the moment you step through the doors, with its sophisticated modern colour palette and stylish finishes. This four-bedroom, two bathrooms home is a great introduction to the South West community and captures West Australians' love of entertaining and relaxed living.
Awards and Recognitions
From the first day we opened our new Shelford Group HQ in September 2018, we knew we were onto a great thing for our clients, stakeholders, and staff, and this year, we were recognised for Best Office Fit-out – $1.5m to $5m by Master Builders WA. We were also a finalist for Excellence in Showroom Display at the 2019 HIA TRUECORE® steel Perth Housing Awards.
Managing Director John Mijacika said that being a finalist and the award were great acknowledgments for the entire Shelford team. "To be recognised in the building industry is a great achievement. We are proud as a company and all the staff involved with this project. This new Shelford Group HQ has made a difference not only to our staff, but also for our clients and their building experience."
The Shelford HQ Selection Studio provides a one-of-a-kind experience that offers clients a special area to personalise their home to suit their own unique style. We've designed the area to be enjoyable and relaxing by bringing together stylish fixtures and finishes all under one convenient area.
ISO Certification for Shelford Constructions
Another milestone for the Shelford commercial team this year – Shelford Constructions is now ISO certified! The team received ISO certifications for ISO 9001, ISO 140001, and ISO 45001. This is a testament to our high standards and commitment to quality management, occupational health and safety, and the environment throughout our commercial operations. Separate standards and criteria have met and recognised for the certifications, and this will ultimately make a difference to the operations of the Shelford Constructions team.
More milestones for Shelford Constructions
The Shelford Constructions team was on a roll this year, which motivates us to move towards bigger and better goals in the upcoming years. One of the highlights for the team this year include working on the HMAS Stirling Redevelopment Stage 3A project on Garden Island. This project saw refurbishments of many areas on Garden Island, but the biggest win for the team was being awarded the Doric Safety Award.
More exciting things await!
Looking back on this amazing year, our satisfied clients and our milestones and achievements are what inspire us to do what we do. We are excited for what's in store in 2020, with more homes and commercial projects being planned.
Thank you for being with us this year. Stay up-to-date by subscribing to our e-news and stay social with us on LinkedIn, Facebook, and Instagram. For more information on our new display homes in Perth in 2019, click here.