Smart toilets, are they a smart choice?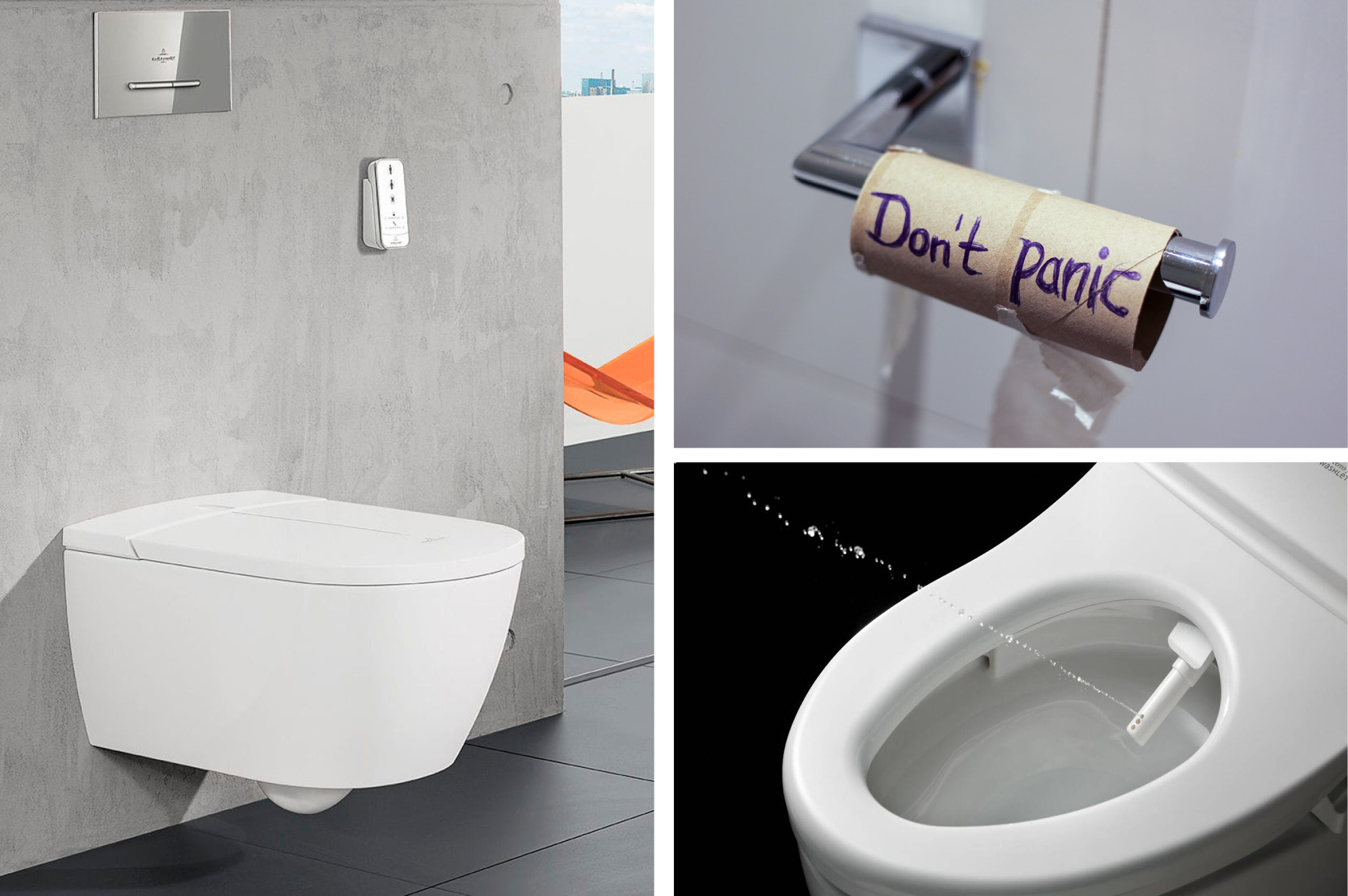 Toilet activities may not have been something usually discussed in polite company, but with our recent "Toilet Paper Crisis of 2020", this got us thinking, what alternative options are there if we ever come across such an apocalypse again? This brings us to the subject of smart toilets.
We must admit, changing up our usual toilet routine that has been well ingrained since we are toddlers is somewhat difficult to adjust to, especially given some of the shocked reactions we read and hear about these robot toilets to a burst of water when your time on the throne is up. But beyond that, the incredible features of smart toilets in the modern day are far more luxurious than the reputation they have been given.
A brief history of smart toilets
The origins of what we now know as a smart toilet began in 17th century France as a bidet. Bidets in the early days were designed to be straddled and let the water do its job. It wasn't welcomed warmly in Europe for many years and was heavily snubbed by the English and US for being "sinful."
Later in the 1980s, with some technological advances, the idea took off in Japan due to its hygienic benefits and ease of use for their elderly population. Bidets are now the staple in over 70% of Japanese homes.
The smart toilets we know now
Modern smart toilets are more than just bidets. The options for these contraptions vary from a standard bidet attachment you can connect to an already existing toilet or the complete package with fully integrated features.
The most popular attributes that stay consistent in current smart toilet designs include:
● Automatic flushing – No more embarrassing moments when your guests go to use the toilet and someone else forgot to flush!
● Seat heating – You can count daunting trips to the toilet on a frosty winter morning a thing of the past.
● Rear and front bidets with temperature and pressure controls – Just like adjusting our shower preferences, you can fully customise your experience on the toilet so it's not only hygienic but comfortable too.
● Night light – You don't have to worry about fumbling for the light switch in the middle of the night and you're half asleep.
● No overflows – Built-in sensors determine the water levels so there is no risk of an overflow in the event of clogged pipes.
Other smart toilets inclusions are fancy features like Bluetooth music functions, deodorising technology and automatic cleaning. Some models can even monitor the health of the users, down to heart rate and blood pressure. The possibilities are endless!
The benefits
In our technologically dominant society, the notion of "smart home" is quickly becoming the standard. Everything from locking your doors, controlling the temperature, to playing music with a simple voice command or app on your phone is no longer a foreign concept. Perhaps the most valuable piece of smart technology to add to your home may be a smart toilet. It's not only fancy and futuristic, but it also serves important benefits to your home, your lifestyle and wellbeing, and the environment.
Space-saving
Modern designs mean that bulky cisterns can now be hidden in the wall of your bathroom or can be integrated into the pan itself. This is extremely beneficial due to the decreasing block sizes we are seeing and the ability to make better use of the extra space elsewhere in your home.
User-friendly
The hands-free functions and self-cleaning systems make the smart toilets an ideal choice for the elderly or those with disabilities. It gives them the ability to take care of their hygiene more efficiently.
Environmental and cost benefits
As the systems are already calibrated and will use the correct amount of water with each flush, the water usage is dramatically reduced. Furthermore, without the need for toilet paper, using smart toilets are far more cost-efficient than standard toilets.
The cons
Smart technologies are an investment. While the features of a smart toilet make your bathroom experience more hygienic and luxurious, it comes with costs that are not inexpensive.
Just like all technology, as the bonus features increase, so does the price tag. For a standard, built-in bidet and fan could cost around $200 to $600, and even up to $2,000 for a fully integrated smart toilet. At the top of the range, it can even go up to $8,000.
Of course, it's still possible to make the hefty price tag worth it, especially for something that will add value to your home and the other benefits that come with it. The important thing to remember is to find the sweet spot of balance between functionality and cost-efficiency. Investigate the power usage, maintenance costs for the technology, and whether you want to opt for a battery-powered system or would hire an electrician to have it hooked up to the wiring in your home.
Are smart toilets the smart choice for you?
The beauty of technology in current times is the ability to completely customise the features to your preferences and needs. Ultimately, a smart toilet, along with other smart home technology, could make our lives heaps better. It's just a matter of being well-informed enough to make smart decisions, so you can get the most out of your investment.
To discuss the available smart home options that will perfectly suit your home and lifestyle, contact Shelford Quality Homes' expert Building Consultants on 9559 1500.