Styling our display homes with Rui Rosa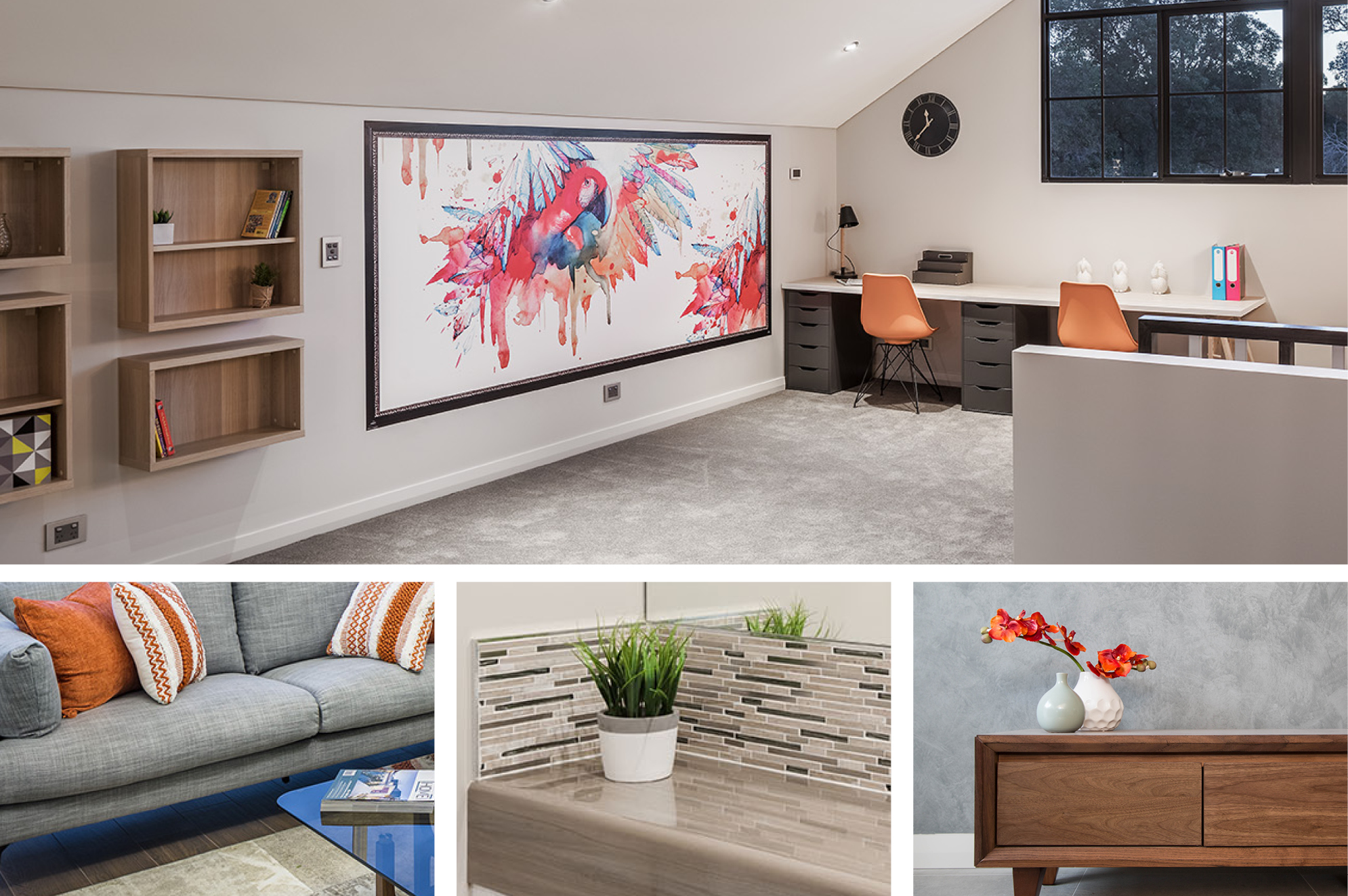 Launching a Shelford Quality Homes display home in Perth takes a team effort. From location, designing, to building, there are a lot of people and teams involved in the process.
But what is the first thing people notice when visiting our display homes? Upon entering our display homes, it's the interior decor and styling that gets your attention and this is what appeals to the majority of people. It sets the tone and the feel of the entire home and has a major influence on visitors' impressions and the decision-making of our clients.
Meet Rui Rosa, Senior Interior and Architectural Designer for our Display Homes in Perth
From research, looking at trends, to talking with suppliers, Shelford Quality Homes' Senior Interior and Architectural Designer Rui Rosa dishes out his interior design insights and his process for putting styles together for our display homes in Perth.
Setting the tone and feel of the entire home
In creating and launching display homes in Perth, I am responsible for developing the brief for the interior and the overall feel and direction of the home. I look at an overall colour theme, even the type of feel and style of home we would like to present. Our accomplished in-house interior designers then add value to the brief by assembling the material and colour palette options – this task generally repeats itself two or three times until we have established what is best suited visually and economically.
The difference between working on a Shelford display home in Perth and an individual client brief
Working on a display home in Perth can be demanding as you need to create a style and feel that appeals to the majority of people. We look at current and future trends, colours, materials, and different building methods to inspire and start the framework for prospects.
As for a personalised interior design service, the process above is reversed. The focus is on the client's needs first, and then we establish the array of products that create the ultimate palette. It's a more personalised approach, where sometimes, a large piece of artwork or family heirloom dictates the complete surrounding
An overview of our interior design process
1. Brief development – The client's needs, wants, and budget expectations are put into careful consideration. For display homes, I consider trends, new products, new construction techniques, and how we can showcase it. I speak to stakeholders internally and externally and start brainstorming.
2. Concept presentation – I gather concept sketches, inspirational images, and artist impressions, as well as the preliminary selection of finishes and fittings that suit the concept.
3. Design development – At this stage, I present the layout drawings and decide on the most suitable finishes to areas, furnishings, and other objects. Proposals for any structural changes are also made during this stage. This is also when we submit any required planning applications as well as make any amendments to the scope.
4. Detailed design – Upon approval of the design, I then produce detailed scale drawings, material schedules, realistic visuals, and finalise the specification with mood boards. I make sure that every fine detail is included.
5. Construction project management – I am involved in the whole process, from concept to completion. During the construction phase, I ensure that the design intent is correctly interpreted to the build. We work closely with all the vendors, trades, and subcontractors to ensure the smooth execution of our client's dream home.
6. Procurement – Finally, we obtain and purchase all the loose furnishings and artwork that make up the finished home.
Typically, the client provides a brief and guidance of which I handle and supervise. However, in the case that the client doesn't have a definitive brief, my decision-making is guided by experience, knowing with certainty when items or arrangements are perfect for the client's needs and taste.
Design and styling tips for revamping your home on a budget
To see the overall look you want to achieve, start with creating a mood board with inspirational samples and images. Look through Pinterest and Instagram for some inspiration, and then add items that you love and that make you happy. What colours do you love? Put together a theme with these colours in mind.
Researching the costs and where you can find the items you need to style your home will also help you gauge how much you need to spend. Consider the various price-sensitive items that you need to create the look, feel, and function of the space being revamped. I recommend that you set up a budget on a spreadsheet and list all your researched items with the cost. This is extremely useful to see the ever-changing bottom figure.
In other words, do your research and shop smart. Not letting your emotions get the best of you and making informed decisions also help.
Pay attention to the kitchen and living area design
Everyone seeks a wow factor, something that will charm and a certain element of attraction that keeps you content and relaxed within the space or surrounding. For me, the number one feature in a home is the kitchen and a living space that links the inside and out. Regardless of the season, it keeps you connected with the immediate surroundings. Feature elements such as large, bright windows, lush landscaping, and quality kitchen surfaces do the trick for me.
Changes in the industry over the years and trend predictions for 2020
At the beginning of my career in the mid-'90s, I don't recall having such a vast amount of product choice. Now, there is such a diverse choice of materials and applications that shape the way we design and create the surroundings for our clients.
I love seeing trends and styles coming from overseas and how we can apply them in our display homes in Perth. With social media and great online resources, we can research and gather more information than ever before.
The design for future homes is greatly influenced by the trend of increasing power bills, unaffordable housing prices, and demand for a greener way of living. Materials such as exposed brickwork, raw concrete with sustainable timbers, low emission appliances, and recyclable products are continuing to become popular when it comes to designing big, but building small.
Work with Shelford Quality Homes
For more interior home design trends, view our stunning display home gallery or visit one of our display homes. To start your building journey with our inspiring team– book a consultation today.
We are developing more display homes, so stay up-to-date by subscribing to our E-News!