The best backyard trends of 2021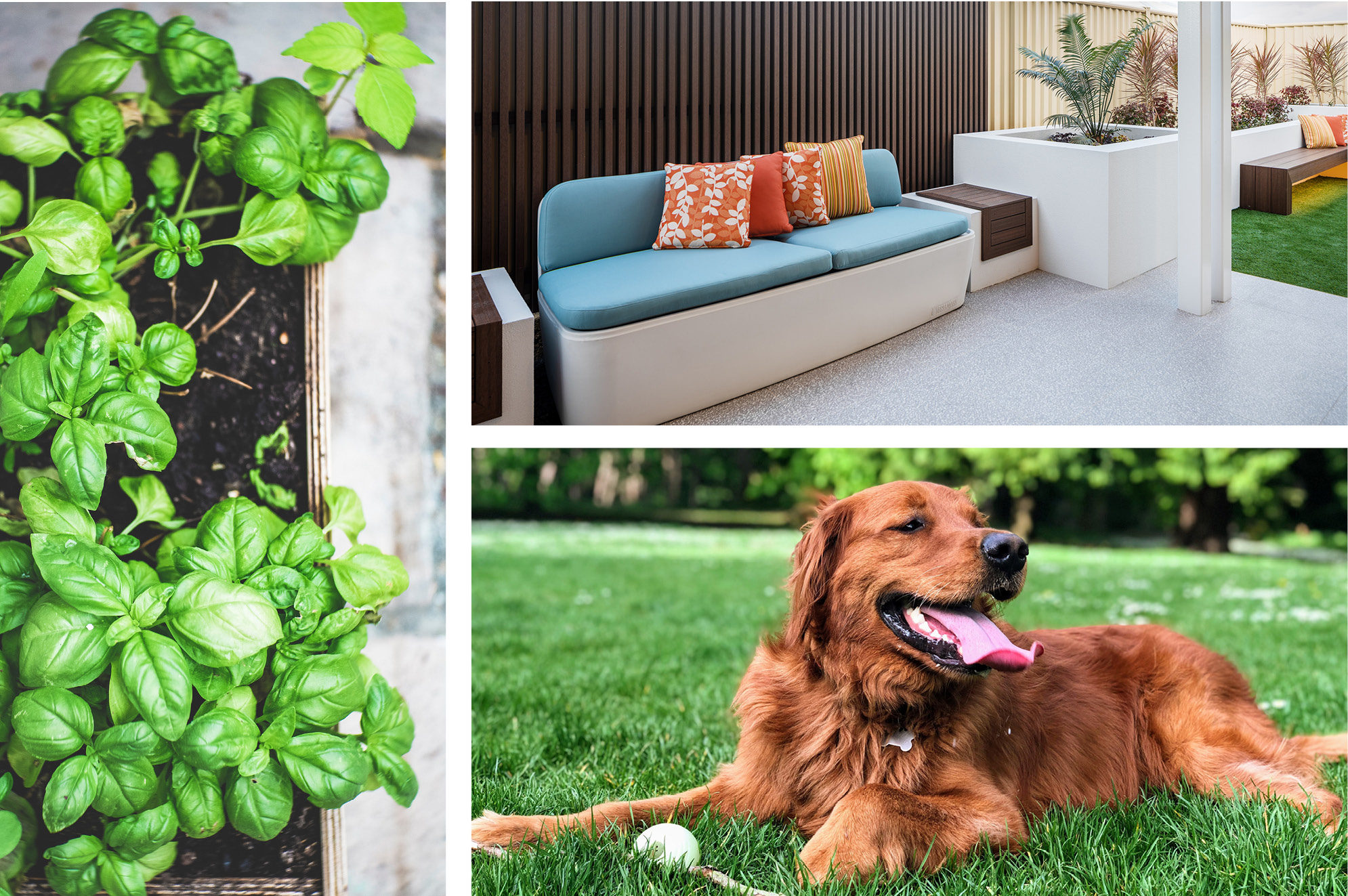 In modern society, we've moved beyond having backyards that are merely a barren void of grass with an odd flower bed, maybe a shed in the back, and your trusty Hills Hoist clothesline! Backyards now have become an essential masterpiece that are a reflection of your style and the entertainment hub of your home. The thought and detail put into your backyard has become just as crucial as the selections you make for the rest of your home.
Need backyard upgrade ideas? We've listed down some of the best backyard trends of 2021.
Bring the indoors out
In Australia, we are fortunate to enjoy a mild climate, which means we get to spend more time outdoors in our backyards for a longer portion of the year. With smart and functional design, you can take advantage of this space all year round.
An open plan living space where the indoor and outdoor areas seamlessly intertwine has become a cornerstone in new home layouts. Modern trends involve the incorporation of enclosed outdoor entertaining spaces that flow through from the inside and play host to the perfect areas for comfort and relaxed living, as well as socialising and events.
Decking out these areas with luxury pieces like a built-in pizza oven, fire pit, outdoor bar, or having an outdoor kitchen space with cabinetry and fixtures are quickly becoming popular must-haves for the modern urban home.
Low maintenance living
Our fast-paced lives don't allow us the time to spend manicuring our lawns to perfection. But having a decorated backyard doesn't mean it has to be high maintenance. It's just a matter of choosing the right options.
There has been a huge rise in the demand for landscaping that requires little to no maintenance, but still exudes style and the wow factor that impresses everyone. Here are some of our favourite low maintenance inclusions.
A grassless backyard. Hardscaping is all the rage these days. Using different textures and patterns with paving, stone, and pebbles can create a point of difference. You won't have to invest a lot of time and money on taking care of and making sure that your lawn grows beautifully.
How about an artificial lawn? If a lush green backyard is more your style, you can go for an artificial lawn. No maintenance required!
Plants you can't kill. Some would say that a backyard isn't complete without greenery. However, not everyone can be a green thumb! The safest bet is to go for native plants, perennials, or succulents. They don't need much TLC and are nearly impossible to kill!
Where pets can run free
Our pets are considered as much a part of our family as our children. If you have pets at home, consider curating your backyard to suit the needs of your pets. After all, they need to be active too! Inclusions that have become increasingly popular for homes with fur babies are:
● Enclosed areas within your boundaries that match your chosen landscaping style and keep your furry friends off your outdoor furniture or keep them separate from your plants so they don't get destroyed.
● Avoiding pathways, such as gravel or mulch, which can be easily scattered. Instead, opt for surfaces that are gentle on the paws, such as smooth pavers that are light in colour and reflect heat.
● Unique water drinking stations like accessible fountains that double as a water feature. You can also install a specialty made automatic water bowl – it's innovative, mess-free, and some even automatically refill.
● Raised box planters or vertical gardens that keep plants out of reach from your pets. Using stained wood, stone, or other organic materials that match your aesthetic can incorporate another creative design element into your space.
Foodscaping
In recent times, we have seen a huge spike in the popularity of living in a more eco-friendly manner. This is not only to help our environment but also to benefit our health and wellbeing. An easy way for you to live more sustainably and more healthily is to create an ecological haven in your backyard that will produce fresh, organic, and tasty food.
We need to be more conscious of our health. An elegant edible garden has incredible benefits for your family and because they are so versatile, you can create one in even the smallest of spaces.
There is no limit in incorporating foodscaping into your backyard. You can start with a vertical garden on an empty wall to grow your own herbs and spices or a lavish veggie patch that can produce an abundance of your kitchen staples.
Create your own urban masterpiece with Shelford
For more indoor and outdoor inspiration for your home, come visit our beautiful display homes! Please also don't hesitate to consult with our expert building consultants. We look forward to bringing your dream home to life!