The Hurstville: The Best Dual Living Home Design in Perth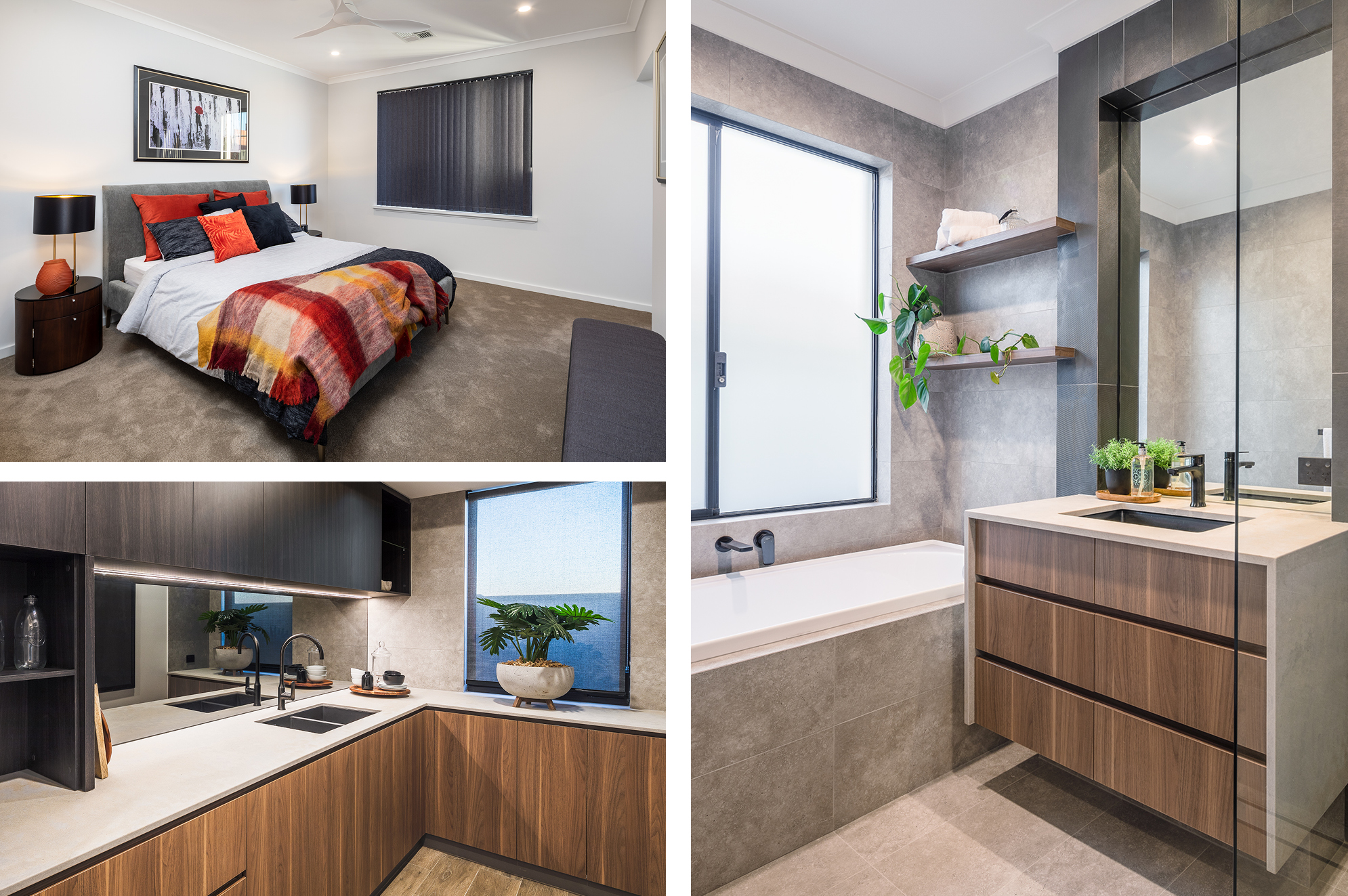 The best dual living home design in Perth becomes a display. Welcome to our new display home – The Hurstville in Brabham!
The Hurstville display home is a modern family home where two families can live under one roof. It's two dwellings on one block designed for multigenerational living. For savvy investors and mum-and-dad developers, building two homes for the price of one is an attractive proposition.
Together yet independent
The Hurstville dual living home design is built for two families to live together but still have privacy and independence. At the same time, with the dual living home design, they can still live next to each other to have help nearby when needed. This home within a home style is an innovative design to accommodate your family without compromising style and comfort.
This dual living home design is also an ideal property investment strategy. You can live in one of the houses and rent the other. The Hurstville has a sophisticated design and modern inclusions, an exciting game-changer for homeowners, investors, and tenants alike.
Endless dual living options
There's so much you can do with a dual living home. Not only does it save you money and provide potential returns, but it also offers a lot of options for dual living accommodation. If you're caring for an elder or a disabled family member, you will have peace of mind that they're just next door while still giving them independence and privacy.
A dual living home design is also ideal for childcare arrangements where you have a space for your parents to hang out with their grandkids. Other options could be an Airbnb, investment property, a granny flat, or a work-from-home office. Better yet, imagine having this area as your private office or an at-home beauty salon? There are endless possibilities!
Sleek and upscale exterior
The Hurstville display home maximises your land and offers contemporary living spaces for the whole family. It has modernist features and a sleek style that delivers bold, modern elegance that exudes a 007 James Bond (shaken, not stirred!) feel. With The Hurstville, there's no shortage of drama and sophistication with its luxury pieces and warm colour palette.
From the onset, the modern, warm elevation looks like one contemporary home. As you walk closer, you will notice two separate private entrances. The striking modern elevation with its expansive windows, skillion roofline, and textured finishes of the wood and stone cladding brings a welcoming and homely statement to the house.
Warm, welcoming, and modern
Through the first door, the private studio entrance welcomes you. The high raking ceilings is a beautiful feature in the studio kitchenette and living space area. The spacious studio sets the scene that two families can now live under the one roof -the very best of a dual living design is revealed.
The second door or the main front enrtance door welcomes guests as they come through.
The refined hallway with its high raking ceilings makes a beautiful design statement. It bursts into an expansive open-plan living area that features voluminous raked ceilings soaring over the family living room while Velux skylights stream natural light and airflow to the space.
Luxurious and sophisticated throughout
The level of luxe and sophistication is apparent throughout The Hurstville, even in the gourmet kitchen and scullery area. It brings a whole new level of entertaining to your next dinner party or when the two families in the two dual living home come together for a meal. Imagine the idea of sipping martinis while your guests congregate around the large stone kitchen benchtop. What a first-class lifestyle!
Conveniently positioned and zoned off from the main living area is the home theatre that offers a one-of-a-kind cinema experience. This perfect hideout is a place where you can chill out, close off from the world or the noise of the main living area, and watch your favourite 007 characters come to life, popcorn in hand.
Secluded bedroom sanctuary
The most discerning home buyer will be impressed with The Hurstville's secluded main-floor master suite, complete with a walk-in robe and a luxurious ensuite. The expansive double shower, private W/C ticks so many boxes that you'll enjoy your time unwinding in your own private retreat.
The second and third bedrooms are also well-designed with their built-in mirrored robes that function so efficiently around a full-sized bathroom and separate W/C.
Explore The Hurstville and be inspired by the dual living lifestyle
This stunning display home offers so much more. Combining creative design with quality construction, this stylish, show-stopping dual living home delivers a sense of space and separation. It's ideally suited to the changing shape of the modern Perth family and savvy investors.
See it for yourself or take a virtual tour to experience how The Hurstville will suit you and your family's modern lifestyle and the benefits of building two homes for the price of one.
Our display homes are open on Mondays and Wednesdays from 2:00 pm to 5:00 pm and on weekends from 1:00 pm to 5:00 pm. Contact us for more information and further assistance.