The Ultimate Living Series: home designs that add value for the future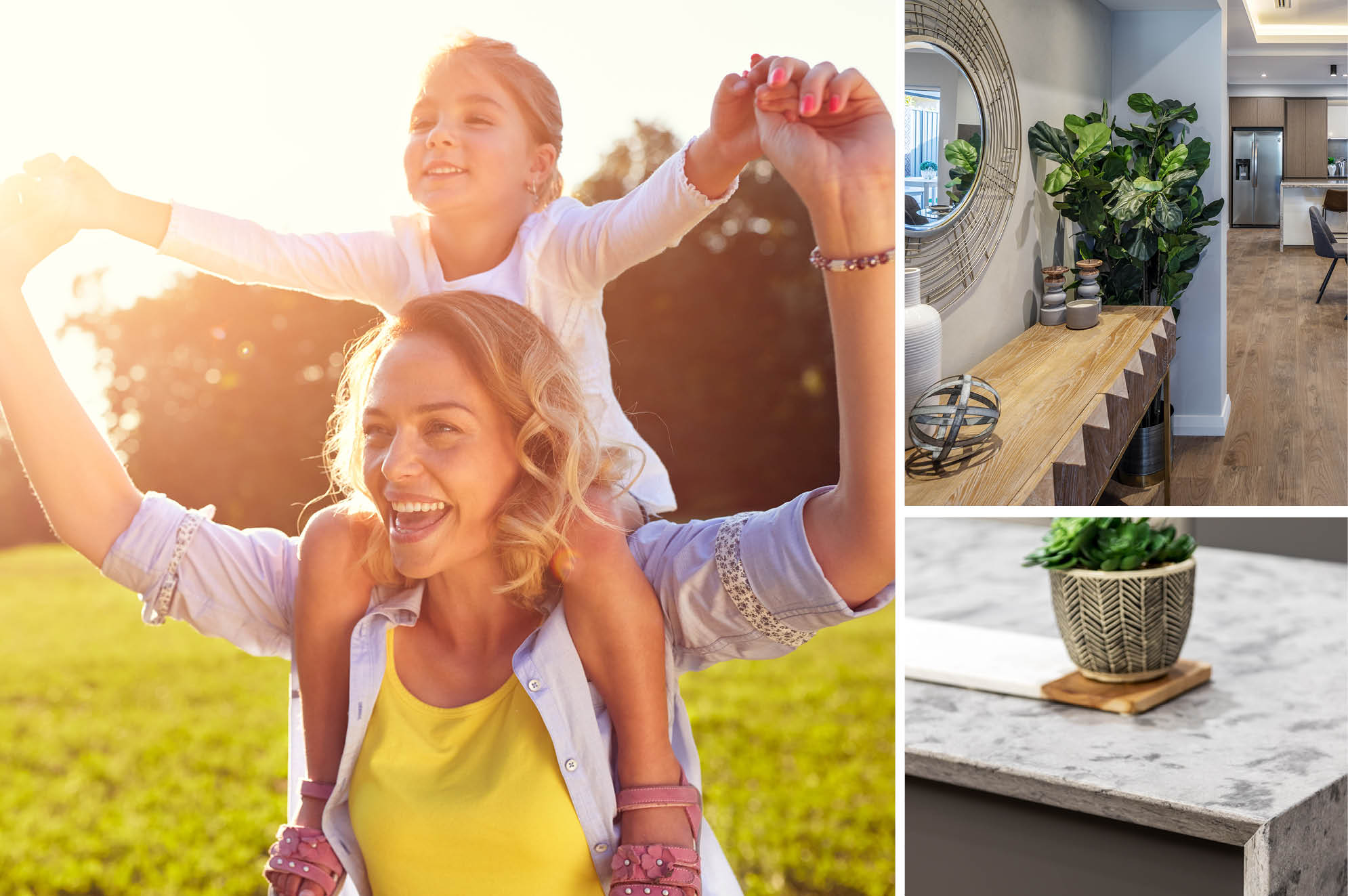 Shelford Quality Homes' Ultimate Living Series has become a popular addition to the Shelford range. This new series of homes are designed around lifestyle and budget to offer more value and choice for West Australians. These home designs take inspiration from people and how they choose to live with functionality and practicality at the forefront, designed for contemporary living and surroundings. The Ultimate Living Series is all about flexibility, maximising ongoing value with the following money-saving and energy-efficient key features:
Three and four bedroom designs
Choice of elevation styles
Multiple living areas
Floorplans to suit varying allotment sizes
All master suites offering walk-in robes and ensuites
Battery-ready solar package
Fully ducted reverse cycle air conditioning
Floor coverings and blinds
Home security package
Caesarstone kitchen benchtops
31c high ceilings
And so much more!
Design
The Ultimate Living Series features a large range of home designs offering usability and livability for various lifestyles, circumstances, and budgets. The variety of floorplans guarantees that there is something to suit any allotment size and preference. Each home design includes living areas large enough to give a sense of space and flexibility with furniture placement, so you can live and style the home any way you want. The designs in the series take after the changing needs of your family, with one house design, for example, coming in different versions, such as three or four bedrooms, study, or different master ensuite layout choices. In true Shelford form, the Ultimate Living Series is flexible and our design consultants work with you to tweak the design to suit exactly your needs.
Value and energy efficiency
The Ultimate Living Series is value-packed up to the smallest details. It includes all the popular home inclusions that people are looking for, offering ongoing value and cost savings, even after the home is built. With more people looking at ways to reduce their environmental impact at home and ultimately to save money, the series takes pride in offering energy-efficient homes that focus on long-term sustainability.
Battery-ready solar panels – To help people take control of their power and start saving electricity, the homes come with a solar package that offers superior reliability and enhanced value. It significantly reduces your carbon emissions and it is also self-sufficient to reduce your daily dependence on the grid. This solar package is also batter-ready if you choose to include a Tesla Powerwall to save and power your home at night.
Fujitsu reverse cycle air conditioning – High-quality, energy-efficient, and reliable are the three words to describe this air conditioning system. It comes with multiple features, such as DC fan motors, DC rotary compressors, zone control, and programmable timers that deliver less power. It also comes with five-year parts and labor warranty.
Water efficiency – The water-efficient tapware and toilets help reduce water wastage. Not only do you save on utility bills, but it also means less water heating needed and less water consumption.
LED lighting – The entrance, family areas, kitchen, and theatre are all installed with extremely energy-efficient LED lights. They consume less power than incandescent bulbs, hence a decrease in power costs.
Modern, stylish inclusions
With so many more exciting products and colours for you to choose from in the Ultimate Living Series, we can help you bring your style to life!
One of the most exciting things about building your home is personalising it to suit your own style and needs. We are here to help make the whole experience enjoyable and easier with more selections as standard. You get to pick your own flooring and select your stone top colours with ease, thanks to the abundance of choices, inspiration, and a wide variety of products at our new selection studio. Our experienced interior designers will also be with you to guide you through the process and show you everything from the latest trends and styles to future-proofing your home with the positioning of power points, lighting, solar panels, and more.
Ultimate freedom and lifestyle with the Ultimate Living Series
For more information on the Ultimate Living Series' range of home designs, please click here. If you are interested to know more, get in touch with us through our socials and subscribe to our e-news to stay up-to-date!