Tips for Designing a Relaxing Parent's Retreat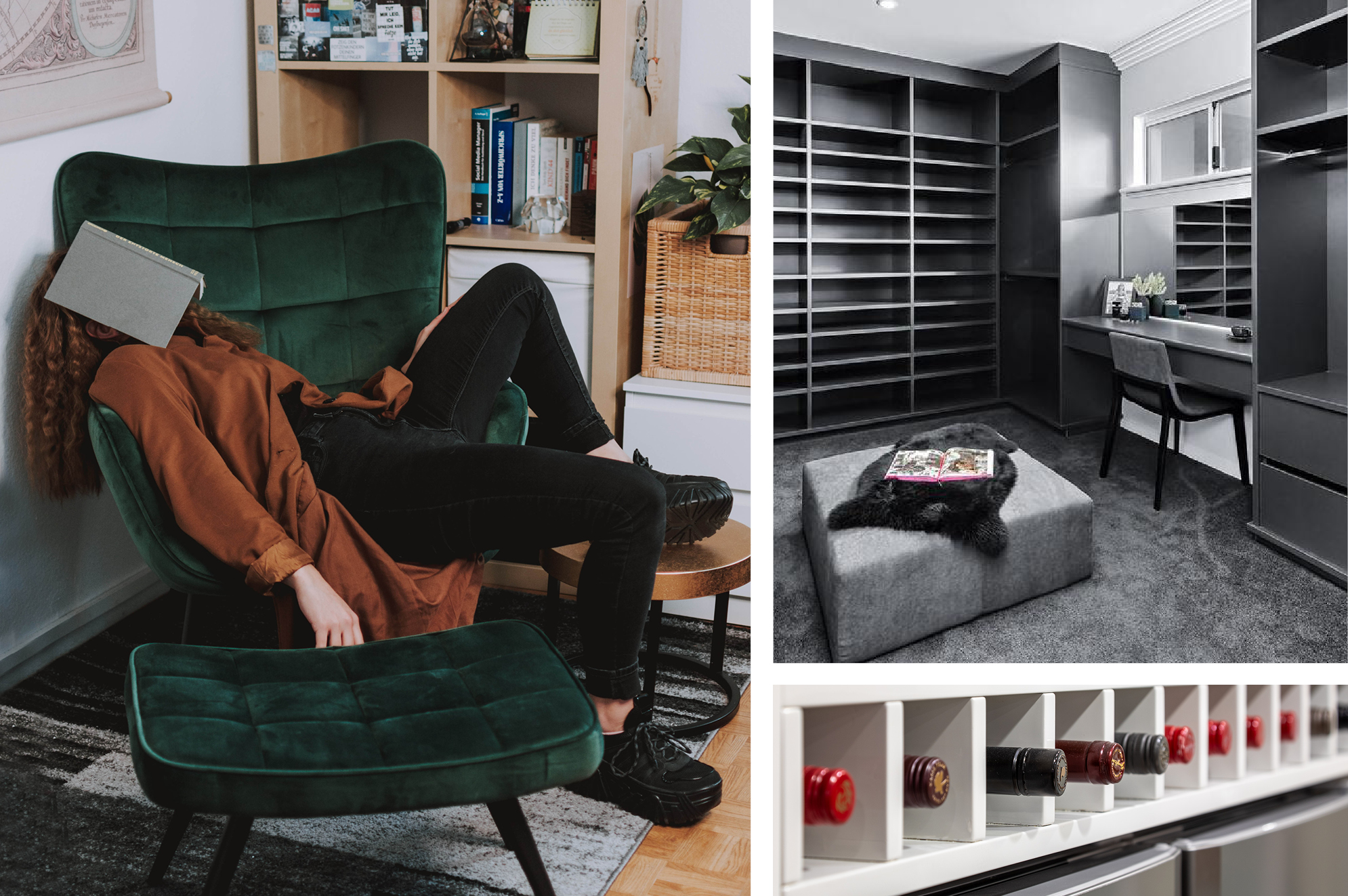 If you are building your dream home, guaranteed that you already have thought about having a spacious private master bedroom or parent's retreat. It's a space specifically designed for the parents to enjoy and relax, to have a quiet time to unwind and destress. It's a space that is uncluttered from kids' toys and the everyday mess of the rest of the house. It's a zone where you can lock yourself in and be guilt-free for some time.
It's all about you
With our help, we can design a parent's retreat complete with everything you need, including a generous walk-in robe and luxurious ensuite. But what should be in a parent's retreat? It's all about what you want! Write down a wishlist of what you require to be in the parent's retreat. What will bring you joy, peace, privacy, and intimacy? Prioritise the list to ensure you're thinking about what you'd like and appreciate within the room.
Your parent's retreat wish list could include:
1. Luxurious Ensuite
A luxurious ensuite should be practical to make most of the available space. Do you need dual basins for getting ready for the day with your partner? Do you want a private W/C or a glass-free double shower? For most of our clients, this is usually at the top of their bucket list. For some, they want a stylish open-plan ensuite with a free-standing bath to soak in, resort-style.
It's really up to you. Consider everything – storage, space, privacy, cleaning. Make your ensuite your own.
2. Location
Where do you want your parent's retreat in your home design? This is extremely important. If you are looking for peace and privacy, consider locating the parent's retreat away from the rest of the other bedrooms and away from the noise and bustle of family life.
If you are building a double-storey home, take inspiration from our Oriana design where the second story is dedicated to the parent's retreat. The seclusions of the parent's retreat to the rest of the house will make this space feel like it's just for you where you can truly relax!
3. Extra nook space
When designing your home and you have space available, add it to your parent's retreat. Allow for an extra chill-out or reading zone with a great armchair to sit. For double-storey designs, consider a private balcony area where you can take in the views. One of our favourite parent's retreat designs was a balcony with a private free-standing bath for our clients to soak away the day and relax.
4. Walk-in robe and storage
A walk-in robe is not only luxurious. It also provides practicality and allows for a clutter-free room. Think about extra storage options whenever possible to ensure you have a place for everything. An uncluttered space will help to ensure your room feels like a retreat, away from the mess and the stress.
5. Create an ambience
Create a relaxed parent's retreat by selecting a colour palette and lighting that create a soft and soothing vibe. If you choose an all-white, neutral palette, be sure to introduce some texture. Add cushions, patterns, and throw rugs. The colour palette should evoke a sense of calm.
Great lighting sets the mood, with many designs and styles available, from bedside lamps to wall lights, you can never go wrong. It also provides a great feature in your room with the added benefit of being super practical.
The parent's retreat is your sanctuary
Ultimately, remember that the parent's retreat is not only a room where you can hide away, but it should also be a place where you can be at peace and can truly recharge before going back to reality.
If you would like to create a luxurious parent's retreat in your new home or renovation project, we'd be happy to help! Contact us today to get started.