Tips for Designing Your Ultimate Walk-in Robe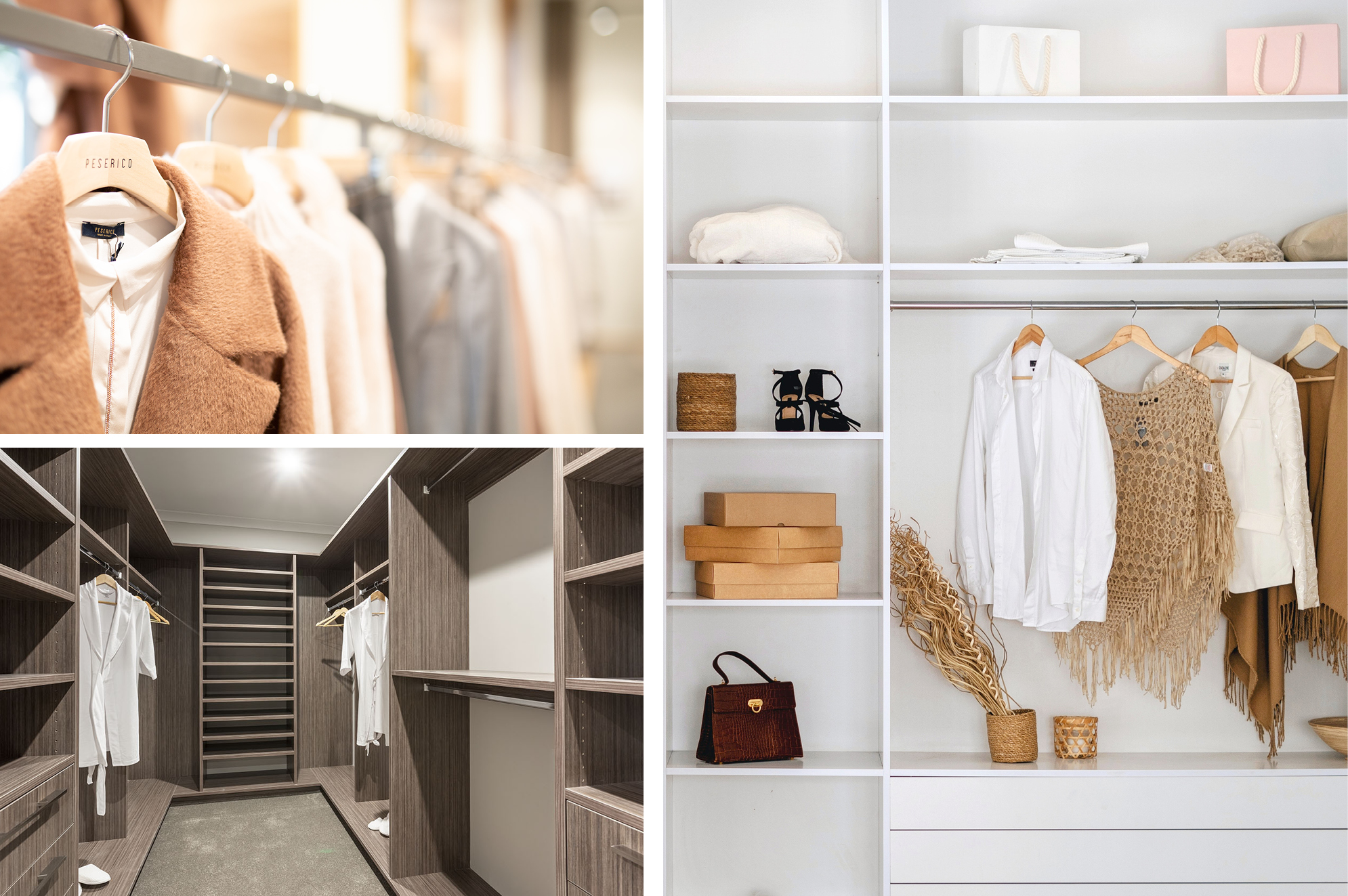 If you love fashion, you will definitely love a well-organised walk-in robe. There is something about a luxury walk-in robe that makes it a dream to have in every home. Seeing clothes neatly organised, shoes easily accessible, all your accessories neatly arranged, all in one place.
A walk-in robe makes it easier to see what you have, makes it easier to put outfits together, and helps to stay organised, knowing every clothing piece has a proper place. Best of all, did you know that not only large homes can have a luxury walk-in robe? You don't need the most space to have one, but you only need some creativity and guidance to help you design the walk-in robe of your dreams.
Designing your walk-in robe
Instead of a built-in robe with a shelf and rail, a walk-in robe is a wardrobe space you can walk in. Simply put, it's your clothes, shoes, and accessories having a room of their own.
When designing a walk-in robe for your home, it usually adjoins the master bedroom. However, you can also design it to adjoin a guest room or a larger bedroom.
We've listed down the best tips to keep in mind when designing a walk-in robe.
Plan it well
When planning your new home design with your sales consultant, you can also start planning how to integrate your walk-in robe. There are many options to choose from, different sizes and shapes for a walk-in robe that will suit the layout of your bedroom.
During the sketch design stage, your walk-in robe will be drawn initially with a shelf and rail to map out the required space. Our recommended minimum width for the walk-in robe is 1350 mm x 1350 mm, but if you have enough space, we say that bigger is better. You can never go wrong, especially if you have room for it!
Make a wish list
What inclusions do you want to have in your walk-in robe? There are many options available for the fit-out of your wardrobe based on different degrees of available size, style, functionality, and price points. Ideally, every inch of space available is considered or planned to ensure each railing, shelving, and drawer fits your budget and requirements to maximise the space and look.
Some features to consider:
● Room for hanging your clothes (short and long hanging spaces)
● Doors for your robes
● Drawers
● Accessory compartments (jewellery, ties, sunglasses, etc.)
● Open shelves
● Shoe storage
● Mirrors
● Lighting
● Dressing table
● Integrated laundry basket
● Fold-out ironing board
Since this is a wishlist, you can include whatever you want, and then you can eventually narrow down the look and functionality based on realistic expectations. You will also be able to get a clear direction of what is possible.
Hanging spaces
How much room do you need to hang your clothes? This can vary by how many clothes you have, which depends on each person. We suggest a mix of long and short hanging spaces, but more room for short hanging spaces if you have more shirts, pants, skirts, and jackets. Long rails are many for long items to hang, such as dresses and suits. Long hanging spaces are ideal in the corners of a robe as you don't need access to these every day.
Shelves
Don't underestimate the power of an open shelf, a practical and cost-effective design solution when planning your walk-in robe. Open shelves are our favourite, and all our home designs have one in all our wardrobes.
Our suggestion is to design shelving from waist height upwards. This will be perfect for easy access to your jumpers, tops, shorts, as well as for storing handbags and storage boxes.
Shelves are also a possible narrow space-saving solution. Narrow shelving under clothing rails could be useful for storing shoes when installed at a slight angle at the bottom and useful for storing boxes when installed flat.
Drawers
Drawers in your walk-in robe are a great solution when you don't want any drawers in your main bedroom area. It helps to keep your smaller clothing items, such as socks, underwear, and accessories like belts and ties, all together and organised. You can also design drawers with little compartments for your jewellery. With drawers in a walk-in robe, everything you have has its designated place.
Lighting
Lighting is an essential part of keeping everything organised in your walk-in robe. It will help you see exactly where everything is and also help you to put your outfits together!
If you don't have a window with natural light, consider installing a VELUX skylight. A cost-effective way is choosing cool light bulbs instead of warmer light bulbs. Cool lighting allows you to see clothing colours more accurately.
Design your walk-in robe with Shelford
Planning the best walk-in robe that you will love starts from the sketch stage of your home design. At this stage, you will decide the size you want and how you want to organise this space for all your clothes and accessories.
All Shelford Signature range of home designs come with a custom robe fit-out allowance, specifically tailored to meet your requirements and enhance your master bedroom.
Start your home-building journey today! Get in touch with our friendly consultants at Shelford Quality Homes.