Top 6 reasons why you need to make your home a smart home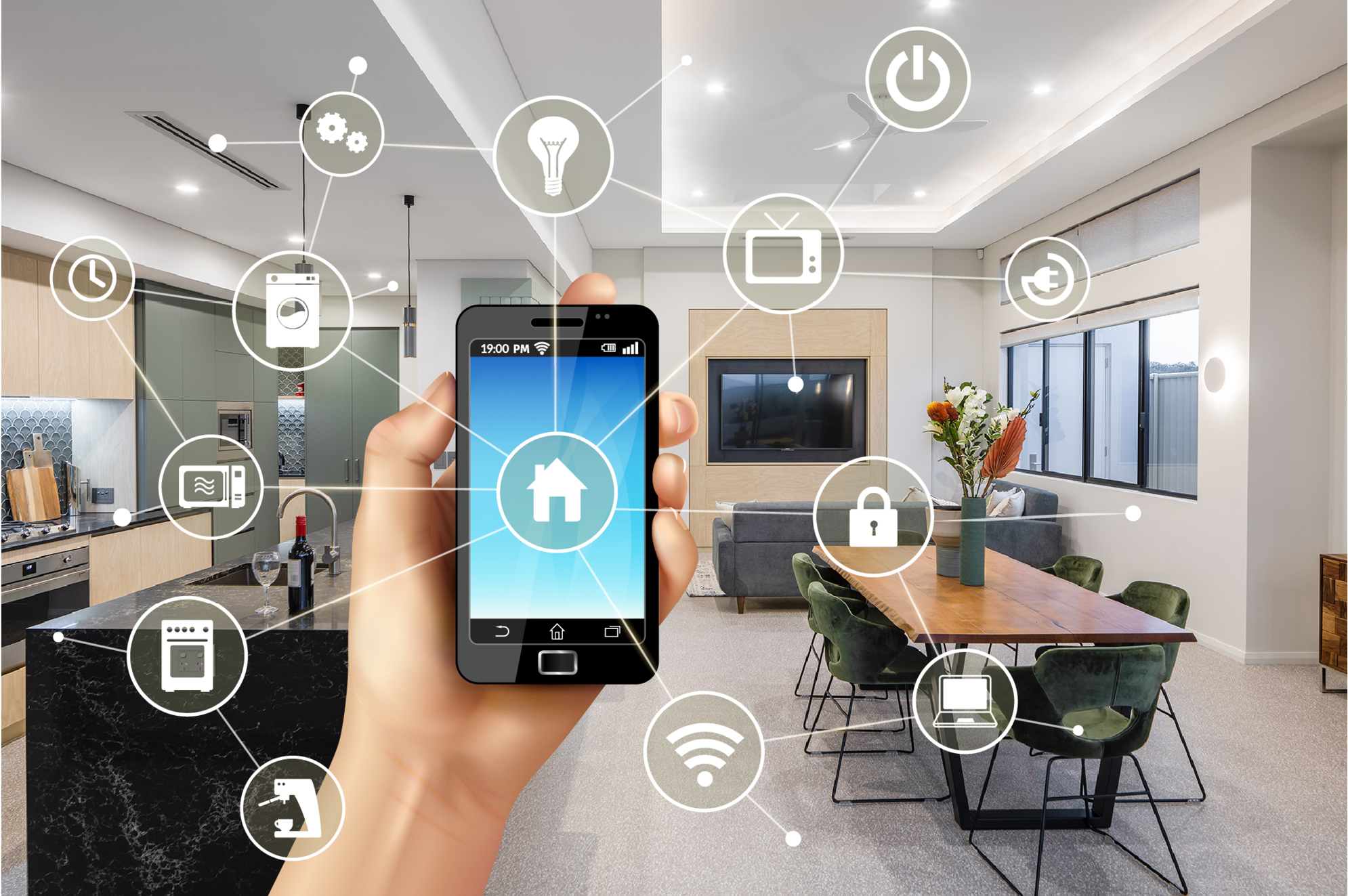 In the 90s, when we watched what the future would be like in the movies, we would see things like robots, flying cars, and certain living advancements in the home. Back then, the only way to call a friend was using the home phone. Fast forward to 2021, things have changed so much! Practically every person has their own mobile phone, which does so much more than calling other people's phones, and there is no way we would leave the house without it.
How we communicate, get information, and our expectations have advanced, including wanting more convenience and comfort out of our homes. It's true what they say; the more you have, the more you need. And that's not a problem, since home automation is now available to do incredible things. From automated appliances to lighting, sound, and climate control, our homes are becoming smart homes.
What is a smart home?
A smart home has inclusions that integrate with the latest electronic devices, such as appliances and equipment that can be controlled automatically and remotely. Automation can be controlled through voice, a mobile app, or motion sensors, among other ways, with the automated controls having the ability to turn equipment on or off, adjust settings like turning on at a specified time, or shutting the blinds when the temperature increases in your home. A smart home can respond to changes automatically even if you're not at home.
Do you have smart home technology in your home? If you're living in a traditional home with standard appliances and equipment, imagine all the life, energy, time, and money-saving possibilities that a smart home can offer.
Why upgrade to a smart home?
What's great about smart homes is that they can be personalised to suit everyone's needs and lifestyle. Smart home devices and features will facilitate people of all ages and abilities (able and disabled). If you are working remotely, forget if you locked the door or unplugged the iron, and our favourite, someone who wants to make a difference by reducing your carbon footprint, just adjust the necessary settings and your smart home will do almost everything for you.
Need more reasons to upgrade to a smart home? Here are the top six reasons.
1. Smart homes are for everyone
With a smart home, you can either talk to your house to turn on the lights and open the blinds. With one touch of a button or on your mobile phone, you can control numerous gadgets. Feels like you're in a sci-fi movie, doesn't it? At Shelford Quality Homes, we've designed and built a home for a client in a wheelchair who required assistant living and helped them become more independent with installing the app on their iPad. Our client was able to open and close doors without assistance, turn the lights on and off, the TV, surround sound music, and even start the coffee machine!
2. Environmental efficiency
A smart home can help control when electricity gets turned on and off, help open and close blinds when the temperature changes, operate your heating and cooling systems, and keep track of exactly where and how much energy is being consumed in your home. This ultimately helps you save on your bills and helps make your home as eco-efficient as possible.
3. Convenience
Being able to simplify tasks by a touch of a button or voice control when you're at home or even when you're out is priceless. It saves you so much time to focus on more important things. For example, if you're still at work and you want to preheat the oven before you walk through the door, you can!
4. Enhanced safety and security
Perhaps the most important benefit of having a smart home is it helps you and your property be more protected from unwanted events and even accidents. Your home can be set up with motion sensors and cameras that you can monitor from anywhere and in real-time. Some cameras now come with two-way voice communication, ideal for those who are looking after a loved one in their homes.
5. Comfort
A house is a home because this is where we are most comfortable. A smart home can be customised the way you like to live, with climate, sound, and lighting systems automatically adjusted according to the time of day, the temperature outside, or how you are feeling.
6. Peace of mind
All the above-mentioned benefits bring you peace of mind that you don't have to get up from your seat to check everything. You don't have to worry again if your doors, windows, and garage are shut and locked properly or if your iron is unplugged.
Smarter living with a smart home
Shelford Quality Homes currently offers smartphone app connection options, from lighting, security, climate control, to window furnishings, and the list goes on. We can assist you in customising your smart home to suit your individual needs and budget. We offer the Smart Home app that can control your security, lighting, and temperature control. We can also incorporate the VELUX skylight windows, which have a carbon reader that helps control the room temperature automatically. How about a Smart Charge station where your tech-savvy family members can charge their devices without the messy cords or the frustration of finding a charger?
For more information and inspiration, visit our Selection Studio. You can also visit our recent display homes to see for yourself! The Nu Arte display home showcases variations of smart home connectedness to inspire and help transform the way you live.