HIA Award Winner!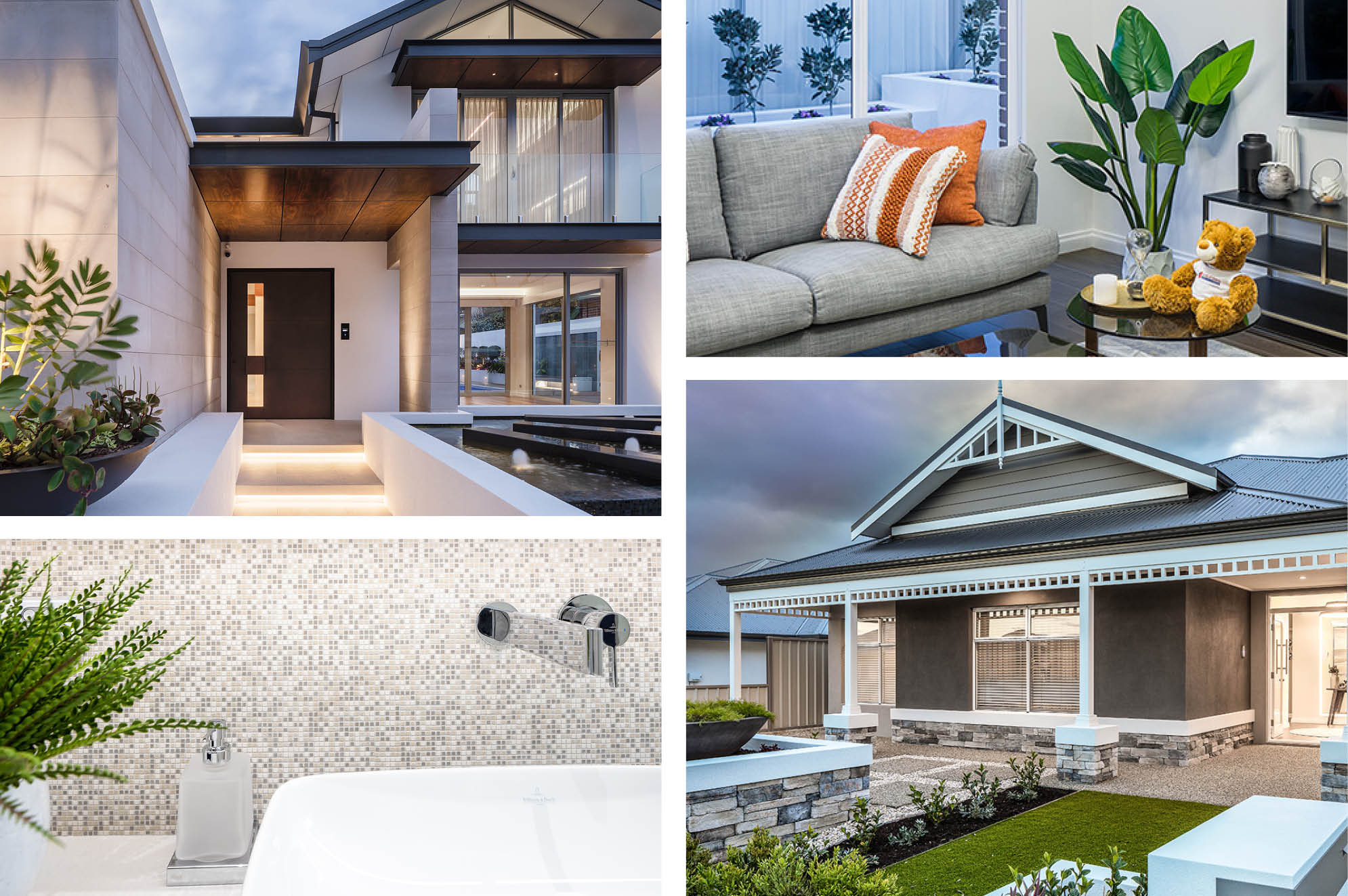 The best of Western Australia's residential building industry came together for the 2020 HIA Perth and South West Housing Awards, and we're proud to announce that Shelford Quality Homes was a major HIA Award Winner!
The 2020 HIA Perth and South West Housing Awards is an annual event that highlights the outstanding building work and success of HIA members in the Perth and South West Region.
We were honoured and proud that our Karlup display home and our Shelford Exclusive project in Bicton have won major awards! We were thrilled to be recognised by our industry peers for our commitment to quality home building and home design innovation.
The Karlup – HIA Award Winner!
● Winner: 2020 HIA South West Housing Awards Display Home of the Year over $400,001
● Winner: The night's top award, 2020 HIA Golden Key Display Home of the Year
● Finalist: 2020 HIA WA Best Display Home of the Year
We designed the Karlup to echo what many of our clients are looking for in a family home – a relaxed and complete haven for the whole family, embracing West Australians' love for entertaining and living.
The expansive games and theatre room denotes a myriad of possibilities. It seamlessly opens out to the outdoor kitchen and alfresco area and comes equipped with gorgeous recessed ceilings. Its theatre-like ambience is like that of a real cinema, perfect for the new normal where staying in is a must, but families will still get to have a real cinema experience.
Whether it's watching footy, playing on the pool table, or hosting family barbecues or dinner parties, we designed the home's living and entertainment areas to be free-flowing and open enough to be interactive, comfortable, and to offer a sense of calmness. You and your family and friends will never run out of things to do just by staying at home!
Shelford Exclusive Client Home in Bicton – HIA Award Winner!
● Winner: 2020 HIA Perth New Bathroom over $35,001
● Winner: 2020 HIA Perth Best New Bathroom
● Finalist: 2020 HIA Perth Bathroom of the Year
Working on this project was a very special bespoke journey where we worked closely with our clients to achieve their requirements and expectations. At the same time, we did things differently, sourcing new materials and innovations nationally and internationally, features that have never been seen in Perth but perfectly integrated into the house for that modern and luxurious Western Australian home.
Our talented team understood what exactly our clients wanted from the design. With our resources and expertise, we brought our clients' vision to life and exceeded their expectations. The key for them was to evoke a welcoming and luxurious feel, and we created this by implementing a visual harmony among the spaces without sacrificing each room's identity. The cohesiveness of the home brings a sense of peace, which establishes the ambience of the entire house.
We worked with our clients to establish a consistent colour palette that connects the spaces of the home. We chose neutral and three to five accent colours that complement each other. We decided on a single main colour for each room, which was applied differently each time, as seen through the paint colour, cabinetry, fabrics, and accessories. We kept all the structural elements, including the interior trims, moldings, ceilings, and doors, to maintain cohesiveness.
Our Shelford Exclusive project in Bicton received recognitions at 2020 HIA Perth, especially for the home's one-of-a-kind bathroom:
We used multiple wall and floor finishes that go well together seamlessly, creating a harmonious, subtle ambience. The new age back-to-wall titanium bath was integrated with water filler and creates an inviting sanctuary. The specially designed water-efficient flush mount shower head does not only exude that luxury hotel aura but also makes the home an energy-efficient smart home. Movement throughout the home during the wee hours of the night is also a breeze because of the state-of-the-art concealed lighting that has been programmed for night mode. It was also installed with a dimmable energy-efficient low voltage censored lighting system. Finally, the bespoke beveled edge mirrors give the space an element of detailed sophistication.
For the ensuite and powder room, we fitted it with a bespoke, custom order 26-jet Whirlpool with Caesarstone surround. A magnified mirror is specially located to ensure skincare and make-up application will be easy. The hi-lite windows allow for subtle day and night lighting while saving power and letting more natural light in. A VELUX sky window into the powder room also allows comfortable and functional airflow.
Continuing our commitment to excellence
Being acknowledged by our peers for the hard work and effort by the entire residential Shelford team and their ongoing commitment is an honour. We are ecstatic, to say the least! It only motivates us to continue to work harder and outdo ourselves in every project.
To see what the rave is all about, visit our Karlup display home at Treendale Estate Australind, open every Monday and Wednesday from 2 pm to 5 pm and every Saturday and Sunday from 1 pm to 5 pm. Visit our website for more information about our Shelford Exclusive Bicton residence.